To get the most out of your workout sessions and help your body recover, it's essential you eat the right things before, after, and sometimes during your exercise. Whether you need a pre-gym snack to get your energy levels up, a post-workout snack to reward your efforts, or just a quick bite in the middle of a 5-set tennis match, here are some of the best workout snacks to put on your grocery list.
Although some items will appear multiple times, we've broken down these foods and drinks into 3 key categories:
Good Pre-Workout Snacks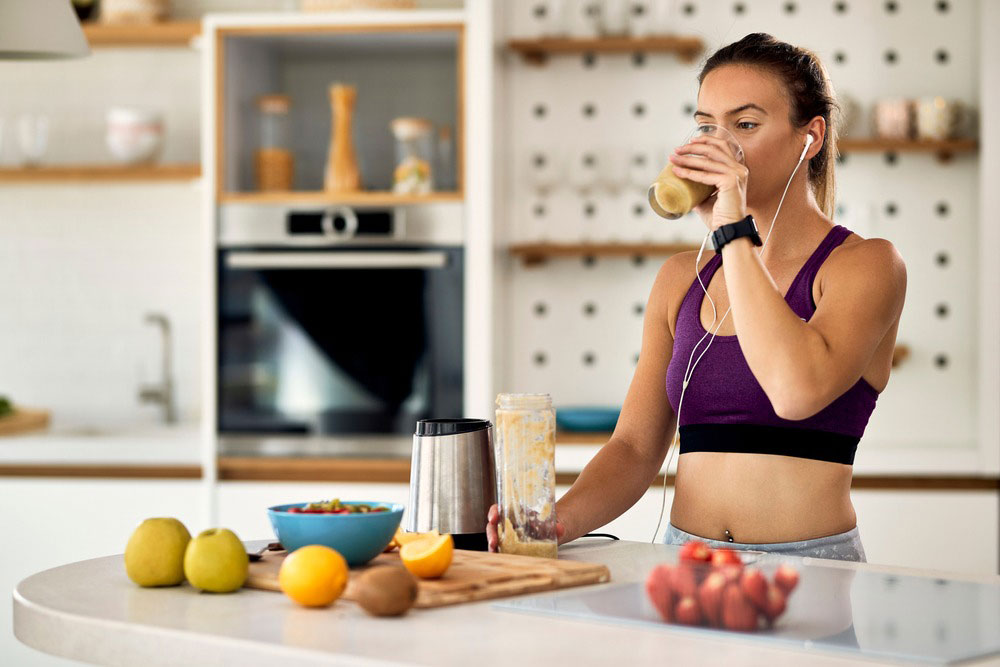 When you need a snack before gym, look for foods that will provide enough energy to get you through your entire session. Overly sugary snacks will only see you crash before finishing your routine, so gravitate towards these items instead:
Greek yoghurt

Fruit smoothies

Bananas

Protein bars or shakes

Avocado on toast

Rice cakes with almond butter

Apples (try apple wedges with a dash of peanut butter for a healthy, tasty treat).
All these pre-gym snacks will give you a nice energy boost and help your body perform at its best during your exercise session.
However, if you're looking for a fuller meal to eat 2-3 hours before you hit the gym, try one of these:
Chicken with rice and veggies

Porridge or oatmeal

Wholegrain bread or brown rice with a good source of protein

Omelette

Turkey and avocado wrap.
Ultimately, finding the best pre-workout snack for you might require some trial and error; everyone's body is different. But start with the items listed above, and you're sure to find a snack that helps you feel strong and healthy when you hit the gym.
Good Post-Workout Snacks
If you don't eat the right things to replenish your body after each workout, you'll quickly fall victim to muscle fatigue and soreness. This is why the foods you eat after exercising can be just as important as what you consume beforehand.
Good post-gym snacks will help keep your fitness goals on track by restoring your glycogen stores, supporting muscle growth and repair, and enhancing recovery. Some positive examples include:
A good balance of carbs, proteins and fats will enable your body to recover from intense workouts while also enhancing your gains.
Good Snacks to Eat While Exercising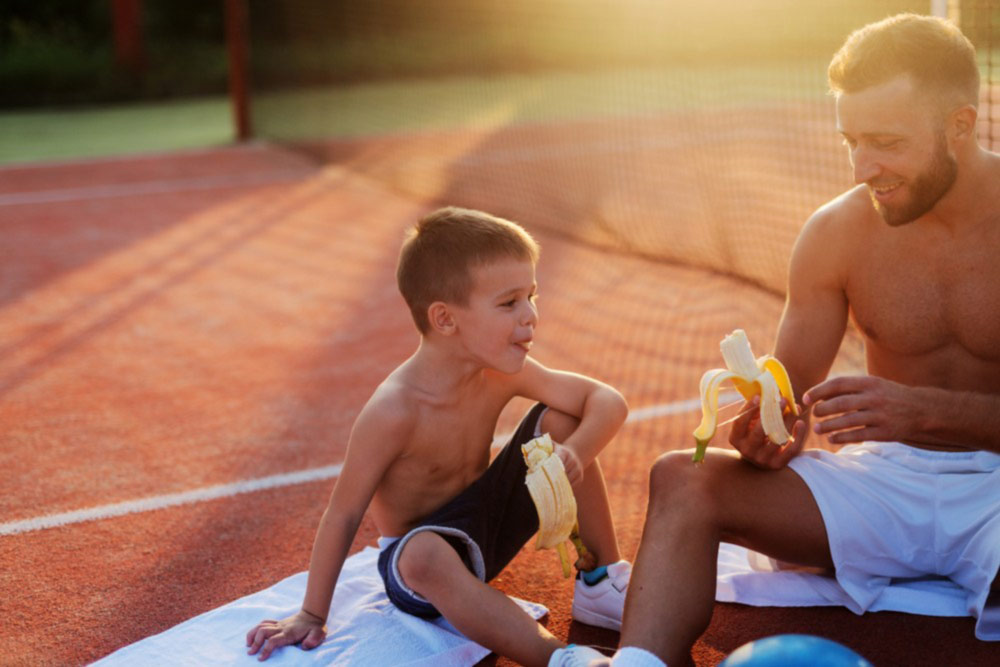 If you're doing a 30-minute session at the gym, you probably won't bother with packing a snack. But a little extra fuel can make a big difference when you're running a marathon, playing a rugby match, competing in an all-day netball tournament, or participating in any other extended sporting events.
If you feel your energy levels dropping, exercise snacking can help you get through. Quickly replenishing your sugar levels is the key here, so some good items to reach for during a break include:
Fruits (e.g. half a banana or orange, some pineapple, or a few berries)

Dried fruits

Sports drinks

Lollies (e.g. jellybeans) – but not too many!
By fuelling your body correctly before, after and during exercise or when playing sports, you can get the most out of your workouts and feel great throughout. If you're curious how your diet stacks up against other Aussies, you might enjoy this article about Australian eating habits and statistics.