Tell us a Bit About Yourself.
My name is Alana Coomer, I am a Personal Trainer, Online Coach, Sports Nutritionist, and Fitness Competitor.
I am the owner of Abs By Alana, an online coaching service that empowers hundreds of people worldwide to look and feel their best.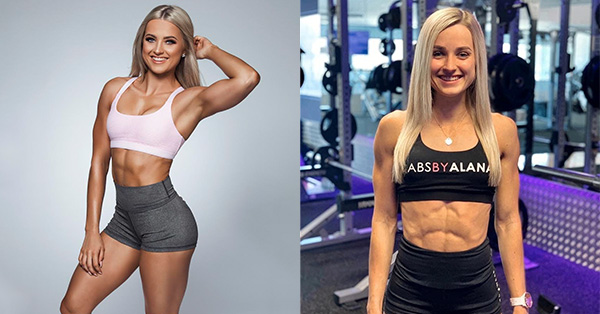 What Made you Decide to Pursue a Career in Fitness?
I have been competing in Bodybuilding Shows as a Bikini/Fitness Competitor since 2016. It wasn't long before this small passion of mine became a lifestyle. Now, I am a Personal Trainer/Online Coach who aims to instil as many people as possible with the level of confidence and self-esteem that competing has allowed me to build.
What Course did you Study? Which Gym did you Have your Face-to-Face Practical Assessments?
I studied a Certificate IV in Fitness through AIPT and a Certificate in Sports Nutrition with Sports Nutrition Australia (ISSN). I studied online as I was working full-time, and my face-to-face practical assessments were completed at Goodlife Health Clubs Nundah (QLD).
Why did you Choose to Study with AIPT?
I chose to study with AIPT due to their flexibility. Thankfully I was able to study online while I worked full-time, which meant that I was able to finish the course on my own timeline that best suited my busy schedule.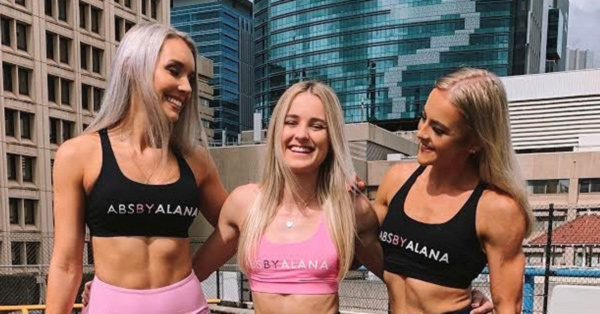 What are Your Plans for the Future?
Due to the rapid growth of Abs By Alana since being established in 2018, I have had a waitlist in place since early 2020 as I have been at capacity with clients. I will soon be hiring my first team member to ensure that Abs By Alana can continue to grow and help as many people as possible, which I am very excited about! I also intend to compete in another bodybuilding show after having a lengthy off-season to grow.  
What Would you say to People who are Considering Taking the Leap Into a Career in Fitness?
If you have a genuine love for helping people and are passionate about health and fitness, this career path will be extremely rewarding. Personal Training can certainly be unpredictable and inconsistent in the beginning until you build up a client base, but don't give up! There are people out there just waiting for someone like you to help transform their lives, and there is no better feeling than that!
Interested in becoming a Personal Trainer? Pursue your dream career with our Complete Personal Training Course. Enquire now, and one of our friendly Careers Advisors will be in contact with you soon!