Tell us a Bit About Yourself.
Hey, my name is Amy, I am 25, and I have just completed my Certificate III in Fitness (Group Fitness Instructor) with AIPT, WOW! 
I competed in many sports in my childhood, and anyone who knows me will tell you I have always been such a competitive person and high achiever. I work full-time as a bookkeeper in the Hunter Valley Region of NSW. I love to spend my time whilst not at work, at the gym, camping, riding my bike, walking my puppy and with my family and friends!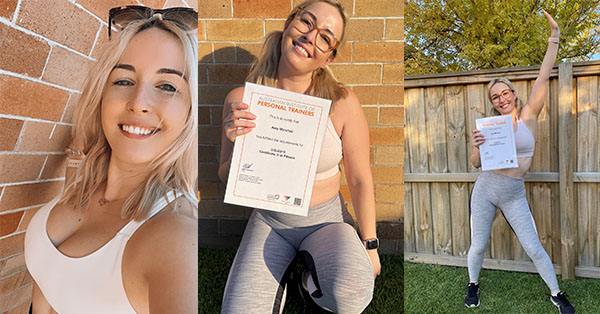 What Made you Decide to Pursue a Career in Fitness?
To me, fitness is not a career; it is a passion that is so rewarding!
Motivating others and watching them walk out of that group fitness room with smiles on their faces is so amazing because not only have you given them a great workout, but you have also made them happy whilst doing it! I never thought pursuing a career in fitness would be something I would do, I am such a shy, quiet person and never thought I would have the confidence to get up in front of a room full of people and train them, but here I am!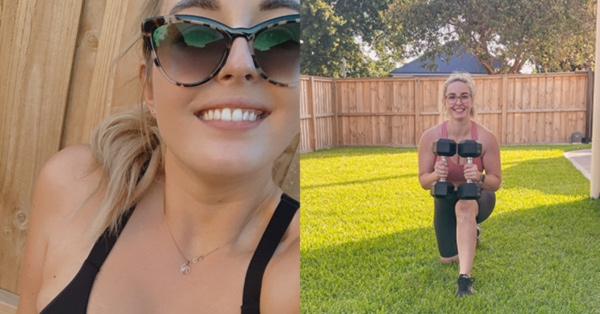 What Course did you Study? Which Gym did you Have your Face-to-Face Practical Assessments?
I studied a Certificate III in Fitness (Group Fitness Instructor) and completed my practical training with Genesis Health and Fitness Maitland (NSW)!
Why did you Choose to Study with AIPT?
I needed my study to be all online as I work full-time but with the ability to do my practical hours at my current gym where I was already training (Genesis Health & Fitness Maitland). After looking at multiple places and speaking with other qualified trainers, I decided to give AIPT a call. I spoke with Tamara, who was wonderful. She gave me all the information about the course and kept in touch during the enrolment process. The AIPT team is always available to help you and answer any questions you may have.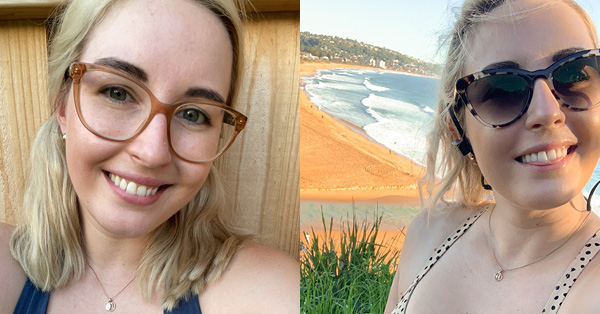 What are Your Plans for the Future?
I plan to become a Group Fitness Instructor with my current gym. I have developed so many amazing friendships, and the team have been nothing but supportive in helping me learn and teach me everything they know! I cannot wait to officially start my journey with Genesis Health and Fitness and teach classes to the wonderful members, making it all worth the time and effort that goes into planning classes for them to experience!
I want to make it my GOAL to give members the same amazing experience, motivation, and encouragement I have received from the Group Fitness classes at Genesis Health and Fitness over the years!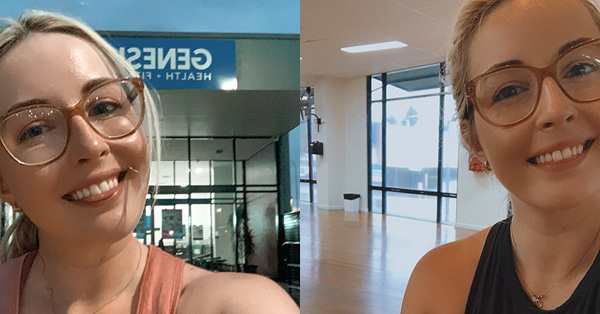 What Would you say to People who are Considering Taking the Leap Into a Career in Fitness?
GO FOR IT! My experience has been so amazing, and it has allowed me to meet so many new and amazing people. I cannot wait to continue this journey for many years!
Interested in becoming a Personal Trainer? Pursue your dream career with our Complete Personal Training Course. Enquire now, and one of our friendly Careers Advisors will be in contact with you soon!