Tell us a Bit About Yourself.
Hi, my name is Eddie. I'm a very simple guy; what you see is what you get.
I left school and home at 15 and learnt how to live in the world. I've worked since a very young age, so I always had loyalty and responsibility to the people who paid me a wage. I was married at 23 for 19 years in the UK. 12 years ago, I had some big changes; other than the separation, my sister passed away from Cancer and MS. I was an operations manager in central London at this time for Tesco; I was offered a job at Coles Australia and decided this would be a good time as any to pick my life up. I didn't have a heap of money and rented for 5 years.
I then decided to study at the age of 47 and do my PT Course with AIPT. This is when my life lit up and changed for the best again, I now own my house, a sports car, and I am the owner and Director of Fitrme. (How good is that?) From a tough starter in life to working in the corporate world for 35 years being just a number, to owning my company Fitrme. Thanks to AIPT, which provided me with knowledge and support to share with others, people look up to me and are inspired by me. I am here to help you make the right decision to choose a company to teach you to become an amazing PT. Fitrme is located in West Melbourne Truganina. I started working in the fitness field doing boot camps for a fee of $5 Saturday and Sunday-Free. I was lucky if I earned $20 for the weekend. I then started a business called Body Intuition Fitness. I made a website and spent a heap of money over a couple of years buying heaps of stuff and equipment to offer various training to my clients. I made plenty of mistakes along the way: getting mentors that should never be mentors, purchasing apps, recipes... These have all been learnings that have helped me think, ask, connect, and research. If you are in full-time employment, don't leave! You can grow your business while working; this is what I did. It takes 7 years to build a reputable company.
And- I'm on track! All the learning and mistakes along the way have made me the trainer I am today. Currently operating from home, looking for a site to lease. Earning a decent wage will go into 6 figures payroll next year. My company, Fitrme, has an application waiting to be signed off for the NDIS to support people with disabilities. I have an ongoing minimum of 17 clients a week doing at least 2 sessions a week whilst I'm working full time, which I will be leaving at the end of April...SSSHHH Haven't told my boss yet LOL. My journey is going in the right direction, and this is all thanks to AIPT and my coaches for giving me the key to my life of opportunities.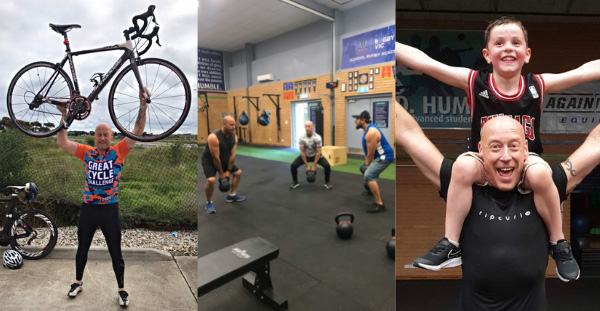 What Made you Decide to Pursue a Career in Fitness?
People. I studied to be a Group and Personal Trainer. The invaluable knowledge I gained over the 12 months with AIPT allowed me to grow from a seed to a flower and then a tree. I know I have the key to my future, my world. The world. Due to my patience and resilience in not giving up on the journey, I now have 3 internationals under 18 tennis players training with me and a professional cricket player among my other amazing clients. Making a difference is my passion, making a difference for my clients but also for myself. Every person I have trained has presented themselves with their uniqueness. Their uniqueness meant I should read and research and learn more to meet their uniqueness and their needs and goals. I love that I can help people see more inside themselves, whether mentally strong or physically. I'm privileged to have the position of a Personal Trainer. Personal is exactly what it is encouraging and lifting.
My legacy is the family that I am putting together. Drive energy, vision, smiles, thank you, feeling like I belong. Live happier and easier by helping with mobility. Get stronger! Run faster! Hit the ball like a champion! Get the body back after having a baby! Building flexibility through yoga! Mentally changing somebody's life. Having fun whilst sweating in a group class, but most of all feeling proud that I have made a change for the positive things in life whilst still earning a living.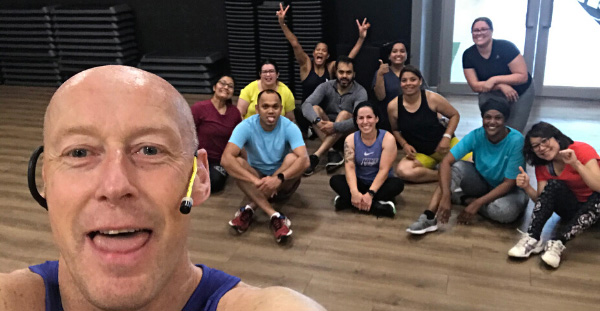 What Course did you Study? Which Gym did you Have your Face-to-Face Practical Assessments?
I have studied Certificate III and IV in Fitness and did my practical assessment at Goodlife Health Clubs Point Cook.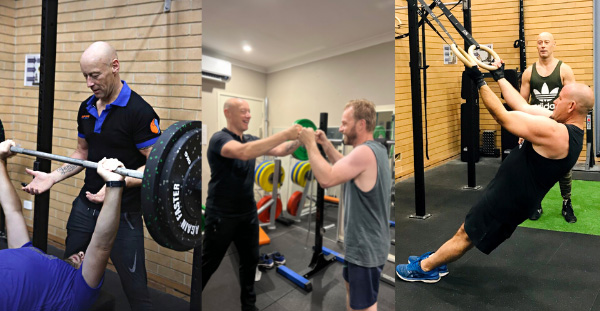 Why did you Choose to Study with AIPT?
Easy, the best online support! Even years later, when my fiancé did the Certificate IV, she had the same great experience as I did 5 years ago. Trainers are skilled, and they care. They will answer all your questions or make you think and research. The face to face experience brings a lot of value to your knowledge experience, confidence booster and connection with like-minded people.
What is your Favourite Part About your Job?
I am about to leave my full-time job after 35 years of retail at all levels. With the skills that I learned with AIPT, I have the key to a door of opportunities. I bounce out of bed at 5 or 6 am, ready for a PT session. I know that my client has put themselves out to come and train with me, and they trust me to help them. WOW! What an amazing feeling of being wanted for your skills and knowledge. I LOVE LOVE LOVE what I do more than anyone can imagine.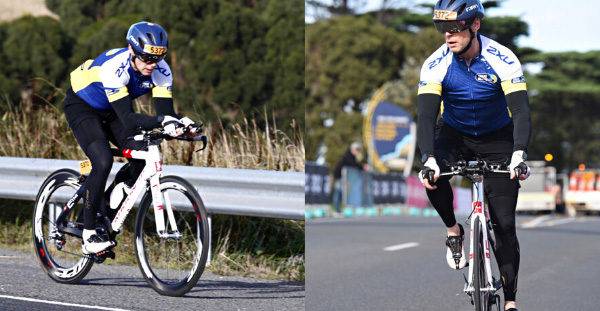 Why did you Partner with AIPT?
I love AIPT with a passion. The best training company in Australia and maybe in the world. The people are down to earth and cannot help enough. The perfect opportunity to share my experience, mentor new PTs and help them reach their dreams. Why would you not want to partner with AIPT?
What Would you say to People who are Considering Taking the Leap Into a Career in Fitness?
Do it! Choose the right company to teach you (AIPT). Don't be in a rush; it's not a textbook exercise. The more you put in, the more you get out. Ask as many questions as you can. Be in this for the long term. Trust the process. Trust the team that has been through this. Listen! There are no quick wins in life, and you know this. This is the key to owning your -yes, your own company. Eventually, employ people. Eventually, leave your full-time job and find space for your passion-fitness. Learn the body, how it works, and what to do when it doesn't run as smoothly.
Do it because you believe in yourself and because you believe in your clients! Your knowledge and time + clients commitment = smile and a ticked goal! I made this journey, and I am where I am because I work hard and never give up! My motto: persist, resist, exist and prosper! You got this!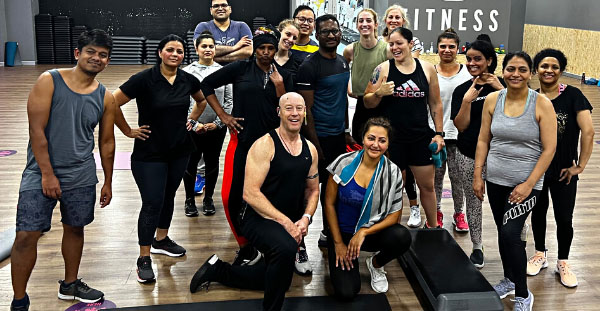 Interested in becoming a Personal Trainer? Pursue your dream career with our Complete Personal Training Course. Enquire now, and one of our friendly Careers Advisors will be in contact with you soon!