Tell us a Bit About Yourself.
Hello, my name is Evelyn Bailey, and I am an AIPT student who graduated and gained my Certificate III and IV in Fitness.
I decided to get my certificates because my main hobby is going to the gym and keeping active.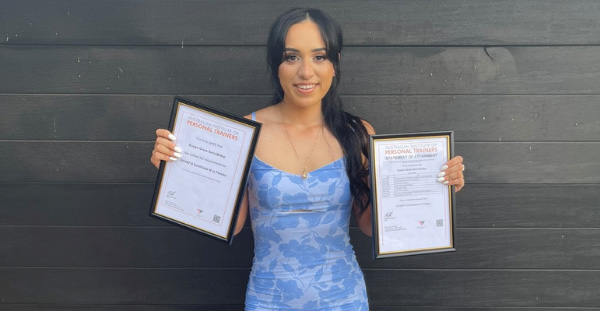 What Made you Decide to Pursue a Career in Fitness?
I have always had a passion for health and fitness, as I grew up being a very sporty person. I was involved in many different sports, such as netball, touch, hockey, and many other sports. I would run little fitness boot camps for my school netball team in high school, so fitness has always been in my nature. Leaving school, I didn't know what I wanted to do, so I studied different courses that I did not really enjoy.
During my third year of University, I fell pregnant with my daughter, and I felt like I didn't want to continue with the course I was studying, so I decided to leave at that time. I exercised during my pregnancy and after. I lost a lot of weight, I was 108 kgs after having my daughter, and I lost about 40 kgs. Through my post-natal fitness journey, I developed an even stronger love for fitness and a stronger mindset for myself and being a good role model for my daughter. I enjoy motivating others and making them feel good about themselves, so I decided to pursue my career in fitness.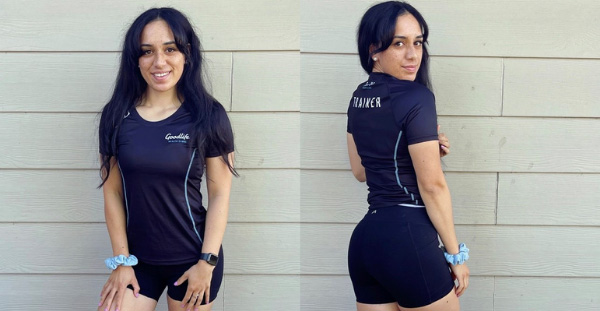 What Course did you Study? Which Gym did you Have your Face-to-Face Practical Assessments?
I did the online Personal Training course and my face-to-face practical assessments at Goodlife Health Clubs Browns Plains, Brisbane, where I work now as a qualified personal trainer.
Why did you Choose to Study with AIPT?
I decided to study with AIPT because it suited my lifestyle as a single parent doing shift work. It allowed me to have the time to complete my studies.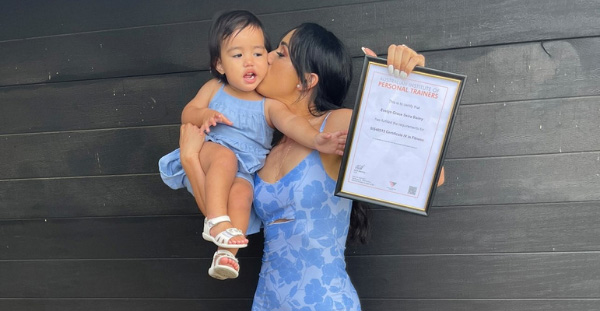 What are Your Plans for the Future?
I plan to build up my clientele and create a healthier lifestyle for people wanting to change their lives for the better.
What Would you say to People who are Considering Taking the Leap Into a Career in Fitness?
It is a very competitive field, but don't let anyone or anything put you off following your dreams. Be persistent and consistent. Success is not built overnight, so don't give up and follow your dreams.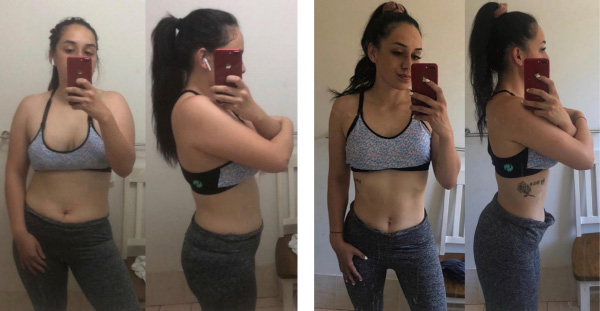 Interested in providing fitness training as a qualified Fitness Professional? Our Complete Personal Training Course would be perfect for you! Enquire now to speak to one of our Career Advisors for more information!