Tell us a Bit About Yourself.
Hi, my name is Jack, and I'm 22 years old.
Fitness has always been a big part of my life, and I've trained on and off for six years. Having a background in Footy and Basketball has always kept me very active growing up with great attention to detail regarding sports preparation and strength and conditioning for those sport-specific movements.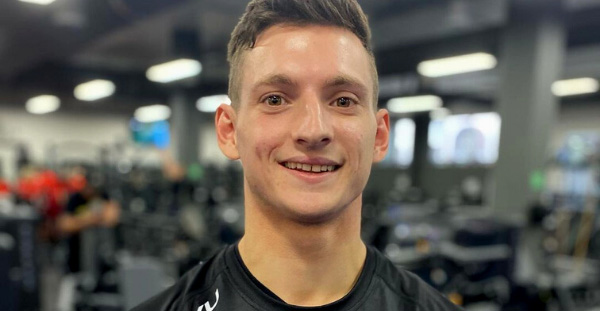 What Made you Decide to Pursue a Career in Fitness?
I decided to pursue a career in fitness after two major surgeries on each knee straight out of high school. I was diagnosed with osteochondritis dissecans towards the end of year 12, a chronic knee condition that requires an extensive amount of rehab to build up leg strength almost completely. After going through this situation, I realised that I wanted to help people gain confidence back in their bodies both physically and mentally to ensure they can function every day and live life to the fullest. 
What Course did you Study? Which Gym did you Have your Face-to-Face Practical Assessments?
I studied Certificate IV in Fitness at Goodlife Health Clubs Taylors Lakes (VIC).
Why did you Choose to Study with AIPT?
I chose AIPT as I read many positive reviews within the organisation, and my sister is also a recent graduate.
What are Your Plans for the Future?
I plan to build my business within the Goodlife franchise and build up a strong clientele to help daily build more sustainable habits and provide structure to their lifestyle with health and fitness. I also intend to pursue strength and conditioning down the track and specialise in rehab work.
What Would you say to People who are Considering Taking the Leap Into a Career in Fitness?
Definitely do it, but you need to commit to it and ride the highs and lows. It can be quite daunting initially, but there's nothing more rewarding than helping others see progress within themselves. Plus, you get to live in the gym practically.
Interested in becoming a Personal Trainer? Pursue your dream career with our Complete Personal Training Course. Enquire now, and one of our friendly Careers Advisors will be in contact with you soon!