Tell us a Bit About Yourself.
Hi, I'm Jarred, and I am 20 years old from Lakes Entrance, Victoria.
I have a big passion for health and fitness, along with a love for sports. To me, the biggest thing is surrounding yourself with good support networks, and I have that with my family and friends, who are a big part of my life.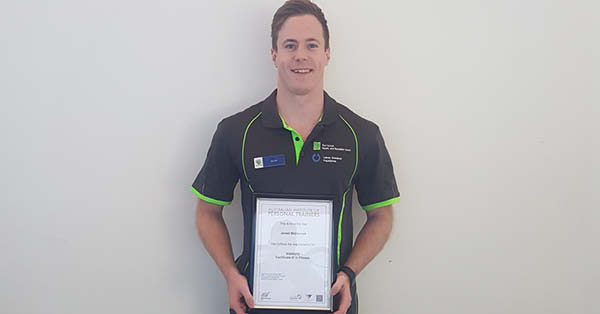 What Made you Decide to Pursue a Career in Fitness?
After completing my VCE in 2017, I was not keen on going to University and was not too sure what direction I wanted to take. However, as mentioned earlier, I had a big passion for fitness, and I was always trying to better myself by finding ways to learn more and improve my training and health. I spoke with my mum about my options, and she was the one that suggested I should look at a career in the fitness industry; she thought it would suit me. 
What Course did you Study?
Certificate III in Fitness I did through a different provider; however, through AIPT, I completed my Certificate IV in Fitness.
Why did you Choose to Study with AIPT?
I didn't really like the way my Certificate III in Fitness panned out with my selected provider at the time in terms of how long they were taking to mark results and provide feedback to me, so I wanted a change, and a friend recommended me AIPT.
What are Your Plans for the Future?
After completing my Certificate IV in Fitness in December 2019, I am currently working locally in a gym as a personal trainer and gym instructor, and I absolutely love it! As for the future, I plan to continue enhancing my skills through further learning and by trying to become the best trainer and teacher I possibly can so I can help others reach their desired goals and improve one's quality of life. As to where that is going to take me, I am not sure; however, the journey will be exciting.
What Would you say to People who are Considering Taking the Leap Into a Career in Fitness?
Think it through and make sure it is something you do want to take on if it is going for it and always have the mindset of being curious and hungry to learn more and better yourself. 
Interested in becoming a Personal Trainer? Pursue your dream career with our Complete Personal Training Course. Enquire now, and one of our friendly Careers Advisors will be in contact with you soon!