Tell us a Bit About Yourself.
Hey, I'm Kaz. I'm 38, a wife and mum of two and live in Brisbane.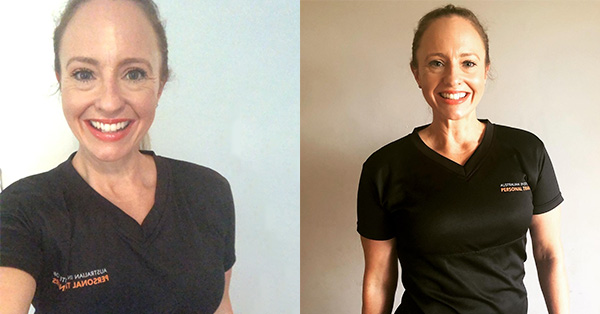 What Made you Decide to Pursue a Career in Fitness?
I have lost 54 Kilos in total through healthy eating & training six days a week. As a result, this completely changed my life & my family's life for the better & I am making it my mission to go out there and teach as many people as possible how to live a healthy, happy & fit life.
I also took a redundancy with work, and I just knew this was the universe's way of creating an opportunity for me in this world to make a difference in people's lives. So I called AIPT (which I had been contemplating for a while to do) to study for my Certificate IV in Fitness and turn my dream into a reality.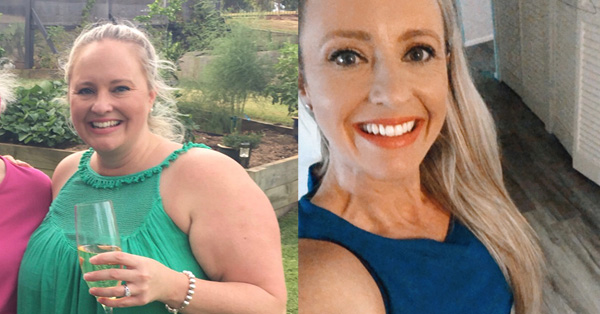 What Course did you Study? 
 Certificate IV in Fitness.
Why did you Choose to Study with AIPT?
Throughout my health & fitness journey and weight loss transformation, I would always see AIPT advertised in my gym/s at Goodlife Health Clubs. You know how you just get those signs to do something… Well AIPT was everywhere I looked. So I made the decision to call up and find out how much the course cost, how I could complete this - even if I was still working full time, with two kids, a busy lifestyle & we were moving back from the Gold Coast, and I still said Yes!!! Where there's a WILL there's a Way". AIPT has been fantastic. SO Supportive from start to finish! Thanks, Team :)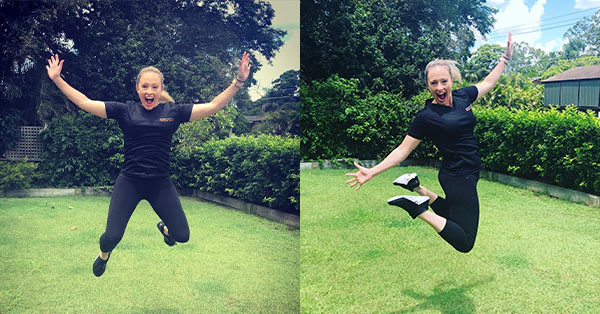 What are Your Plans for the Future?
My plan is to start up my own business. I will commence with Group Fitness and Personal Training to help many people reach their own life goals & get a chance to share their own stories. I will also be sharing my story & tips on how I lost my weight, got fit and found the ultimate happiness on a more public scale through motivational speaking, online, social media & interviews. I want to pay it forward in the hope that anyone watching will be able to make a change in their life for the better. To reduce obesity & mental illness in our country through health, happiness & fitness.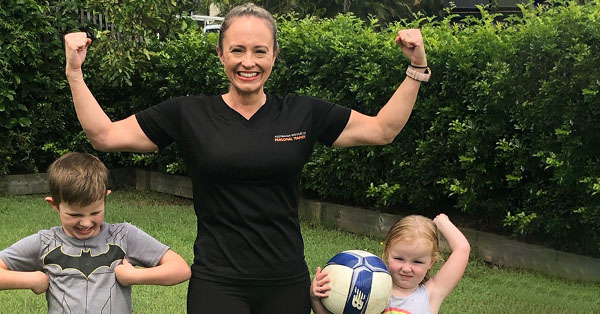 What Would you say to People who are Considering Taking the Leap Into a Career in Fitness?
PLEASE, if you have been thinking about doing something to better yourself and others… DO IT!! The Certificate IV in Fitness will not only make you a great trainer, but it will also improve your own form and knowledge to better your own health and fitness goals. Good Luck. 😊
Interested in becoming a Personal Trainer? Pursue your dream career with our Complete Personal Training Course. Enquire now, and one of our friendly Careers Advisors will be in contact with you soon!