At the 2023 South Australian Training Awards, Simon Lucas was named winner of the Vocational Education and Training (VET) Teacher or Trainer of the Year award, recognising the innovation and excellence he brings to his work with students.  
Based in Adelaide, Simon delivers AIPT's VET courses in schools. We caught up with Simon recently to find out what motivates him and what leads to a passion for education. 
Tell us a little about your fitness background. 
"I've been in the fitness industry for over 17 years now, starting off in a large commercial health club and then founding my own Personal Training business at the age of 20. Along the way, I've had the privilege to work with athletes, corporate health programs and people living with disability." 
What motivated you to become a Trainer and Assessor for AIPT? 
"Initially, as a business owner, I was drawn to AIPT because (selfishly, I know!) I saw it as an opportunity to train and develop my own highly-skilled workforce in addition to building my own experience. Little did I know that it would ignite a greater passion for education. The idea of passing on knowledge and skills to build professionals in the fitness industry was a huge motivator for me. AIPT's dedication to excellence matched my own values, and I saw this role as an ideal way to bridge the gap between education and real-life practice." 
Simon explains that what drew him to the fitness industry in the first place was the idea of being around motivated and inspiring individuals.  
"I've always had a strong desire to help others, and I believed that joining them on their fitness journeys could bring about real positive changes in their lives. While this is true, I learnt quickly that although skills and knowledge is important, it is the building of meaningful relationships that truly transforms an individual's health and fitness journey, and I found that I wanted to share this with more people." 
Simon noticed his focus shifting to the importance of both physical and emotional wellbeing, especially for young people. In 2020 he founded a second company, Mental Muscle Education, offering curriculum-based health and wellbeing programs in schools.  
"I now work with young people, not just teaching but also inspiring and motivating students to be positive influences in their communities."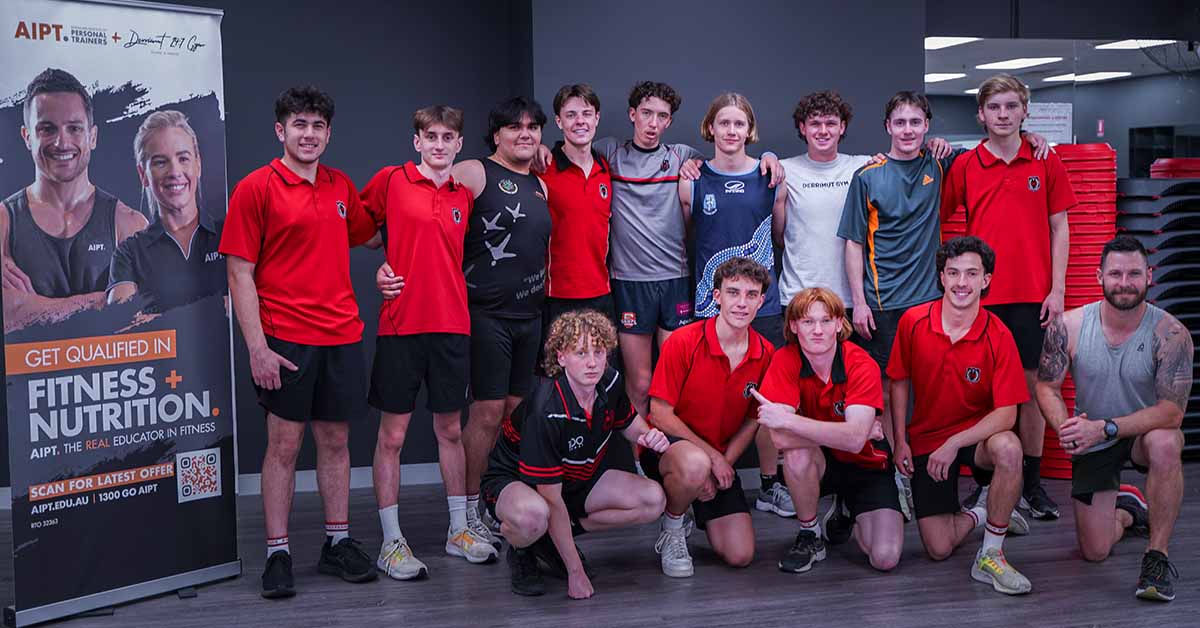 What parts of your role do you find most enjoyable and fulfilling? 
"The most fulfilling part of my role is witnessing the growth and development of my students. Guiding them to unlock their full potential and ultimately seeing them thrive in their chosen careers is an incredibly rewarding experience. I just get blown away by the diversity of our industry and it is honestly a pleasure to individually guide each student towards their own piece of the market and see them thrive." 
"What I enjoy the most is seeing students build confidence and become compassionate and inspiring; this goes beyond the fitness industry—these are skills they will carry forever." 
How do you support your students in achieving their potential and career goals? 
"I believe in personalised mentorship which encompasses tailoring my approach to each student's strengths and areas for improvement—and personalised attention is very much part of the AIPT approach too. With my students, I provide ongoing guidance, constructive feedback, and resources to help them navigate their educational journey effectively." 
"Additionally, I facilitate networking opportunities and connect them with industry experts to lay the foundations for their professional growth. Even once a student has graduated, I stay in contact and invite them to join me in ongoing Personal Development opportunities with other like-minded and successful trainers in the industry." 
In your view, where can a career in Fitness lead? What are some possibilities students might not have considered? 
Simon believes that a career in Fitness can be a stepping-stone to a wide range of career opportunities.
"It can take you beyond just being a trainer or coach," says Simon. "It can open doors to roles in sports management, rehabilitation, corporate wellness, and even entrepreneurship and business ownership. There are also opportunities to specialise in areas like nutrition, sports psychology, strength conditioning and disability community groups which offer a broader scope for professional growth."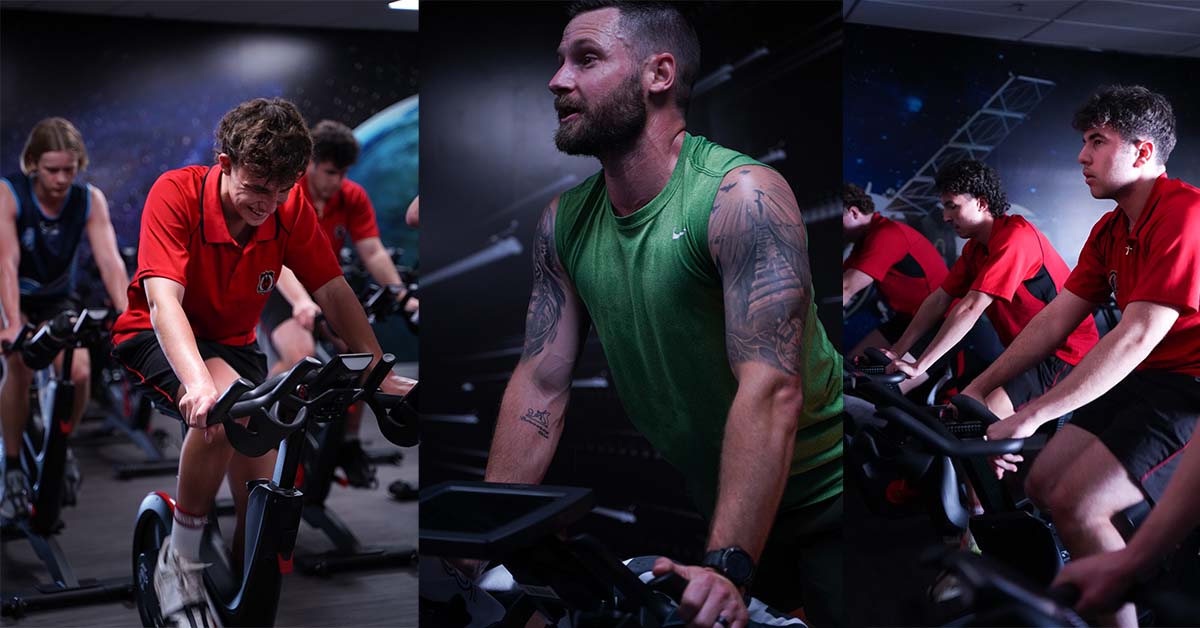 What's your top piece of advice for anyone thinking about a career in Fitness? 
"Embrace the idea of lifelong learning and stay open to the various opportunities within the fitness industry. To stay current, you need to be excited for change and adapt to new challenges because the fitness industry is the fastest evolving field in the world – I always tell my students 'you will never be bored or have nothing to do'. It's an industry with immense potential, and your willingness to adapt and grow will be your biggest asset in building a successful and fulfilling career in the fitness industry." 
A big congratulations to Simon for his well-deserved recognition as a trainer. He's also an inspiring mentor and exceptional fitness professional. 
Want to follow in Simon's footsteps and get qualified in Fitness? Find out more about our Complete Personal Training Course, where you'll be mentored by fitness experts in a real gym environment. Submit an enquiry today.