Tell us a Bit About Yourself.
My name is Mem, and I am a Mum of four kids (21,19,16,10). Life has been busy, and I never thought I could change my life and career at this stage of my life.
For the past 15yrs as a Chef and being a Mum, I worked towards my dream of filming a cooking series. This process has been arduous, and even though we were almost ready to hand over the series to a mainstream commercial network, I found myself burnt out at the end of 2020, in pain, totally exhausted, unable to walk and feeling like I was going to die. Sitting at my desk, not eating right, not exercising enough… going against everything I believed in regarding self-care and fitness. I just had to get the job done, but it was at a huge expense. I spent two months just trying to feel better, and the first time I did feel better was one day when I ate something raw and clean. I felt alive again. This I knew was being true to my heart and soul and feeding myself what I was craving.
Next, I went back to my gym, Fitness Cartel Tweed Heads, and started to try and heal and recover through exercise and weight training which took me six months just to get through my pain, back and hip issues. I grew up in love with the gym, so I already knew a good foundation for what I was doing. Soon after this stage, I saw a sign at the gym for the AIPT Certificate III in Fitness, and every time I went to get a drink or looked at the wall or went to stretch, the signs were there. I couldn't ignore them.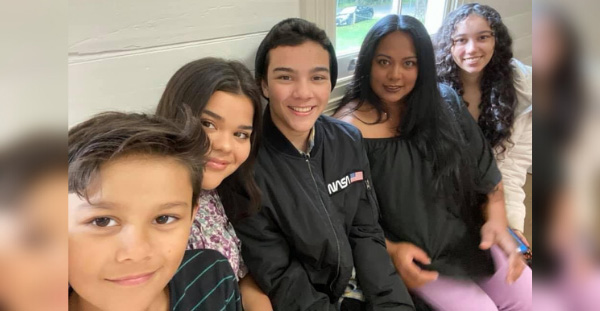 What Made you Decide to Pursue a Career in Fitness?
Initially, I wanted to do the AIPT Certificate III in Fitness for myself. I wanted to learn how to do it correctly and have the right techniques. It was mainly for my own knowledge and a choice to help myself. I have always helped others in the past, but I wanted to do something for ME. I never wanted to feel physically bad ever again after my burnout. It was a commitment to myself that I would never let this happen again. Actually (a funny story) ….I remember the day I fully decided to do it. I was in the gym working out, and it was a rainy day outside. As I was pulling a weight cable, I looked at the AIPT sign on the wall, trying to ignore it because for months it had been reminding me every day… and above the AIPT sign, through the window, I saw a rainbow and at the end of it was the sign… I thought that was it! I'm going to call them and sign up!
What Course did you Study? Which Gym did you Have your Face-to-Face Practical Assessments?
I studied Certificate III and IV in Fitness, and I did my Face-to-Face practical assessments at Fitness Cartel Tweed Heads under the instruction of the incredible Mick Wells, who not only educated us but mentored me through the whole journey of becoming a PT. At the end of the course, I was offered a position as a Personal Trainer at Fitness Cartel Tweed Heads, a dream I never could imagine possible.
Why did you Choose to Study with AIPT?
I studied with AIPT because I believed something would come out of it. I have done many different courses in my life which nothing ever happened afterwards. AIPT supported me from the moment I joined. Even through Covid times, they carried on and were always there for me if I needed anything. I could call any time of day, and sometimes I would call a few times, and they would always explain things I couldn't understand. The thing I loved was how positive they were, and there was a special customer support person, Sarah White, who really encouraged me when I didn't believe in myself. AIPT customer service is a real credit to them; they are amazing. At the end of my course completion, AIPT would regularly check on me, and still do, to see if I needed work and even offered to find PT positions for me. I couldn't actually believe how amazing they were to me. To this day, I still feel supported by them, and I feel like they are like a business family, not just a money-making business trying to get people through the door.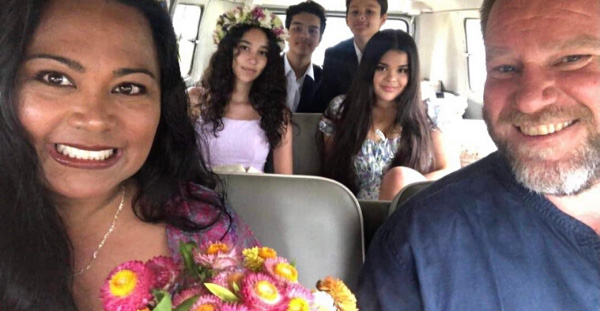 What are Your Plans for the Future?
Since completing the AIPT course and working from Fitness Cartel Tweed Heads, I have launched a program for women to help them change their lives through my own healing journey. That nothing is impossible, and they don't have to stay where they are if they feel stuck or helpless on their physical journey. I feel that weight loss and fitness are not just about eating right and being active, but a complete system that will create success when working together to find the balance. I hope to help women and support them through this journey.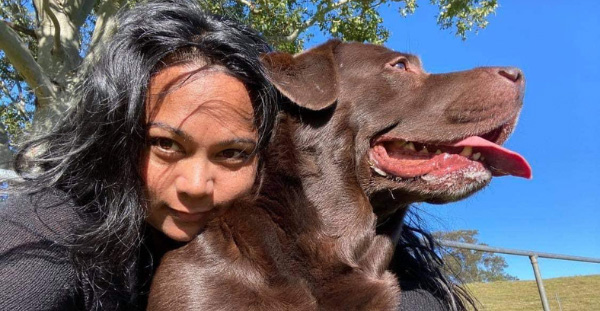 What Would you say to People who are Considering Taking the Leap Into a Career in Fitness?
I would say not to worry that you won't be good enough or that you don't know enough. Believe in yourself, surround yourself with the right people and support like AIPT, and put the work in because the rewards are yet to come, and it's so exciting to see doors open for yourself when you are on the path you dream of. If you are thinking about doing this journey, take the step and do it for yourself.
Interested in becoming a Personal Trainer? Pursue your dream career with our Complete Personal Training Course. Enquire now, and one of our friendly Careers Advisors will be in contact with you soon!