Tell us a Bit About Yourself.
Hi, my Name is Nathan Ryles, I'm 26 years old and currently, work as a full-time personal trainer.
I've been a full-time pt for the last five years now working in a variety of different environments focusing mainly on one-on-one sessions. I've just recently competed on Australian Ninja Warrior and made it to the grand final two years in a row. Outside of work and ninja, I have a beautiful Fiancé (Tori) and an overly confident blind dog. I'm a crazy sports enthusiast and spend most of my weekends playing football (AFL) or watching Lebron James tearing up the basketball courts.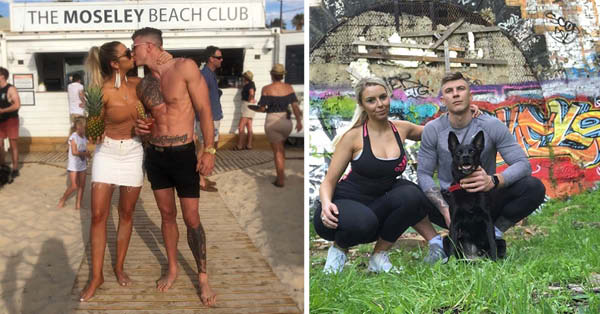 What Made you Decide to Pursue a Career in Fitness?
Throughout my high school years, I was always a reasonably intelligent kid; however, I was still easily distracted. I dropped out of school in year 11 and started a carpentry apprenticeship. I finished my apprenticeship and worked for a total of 5 years as a carpenter. Throughout that time, I learned a lot of valuable life lessons along with the skills of building.
Unfortunately, some of those life lessons happened through a time of adversity. At the age of 19, I was diagnosed with testicular cancer.
Within a few days of finding cancer, I was in for surgery, getting it removed. It happened so quickly that it almost didn't seem real. I went about my life like normal after that with ongoing check-ups because on rare occasions cancer can return and return it did. I spent the next nine weeks going through some extreme chemotherapy treatment. It completely wiped me out.
I had lost all my hair, my strength and a total of 30kg over those nine weeks. I was a human skeleton walking around, trying to avoid catching a common cold that could have devastating effects!
I was never angry that this had happened to me, but grateful that it was only for nine weeks.
As I started feeling better; all I wanted was to try and improve my strength which had been ripped away from me. The only way that I knew how to do that was in the gym. It was one of the best decisions that I had ever made. Not only did it help me out physically, but it was so mentally rewarding. Something about pushing your body to the limits and raising your endorphins to get such an awesome natural high.
Anyway long story short, the gym saved me from my rock bottom and from then on all I wanted to do was help other people out of their rock bottom. (whatever that may be)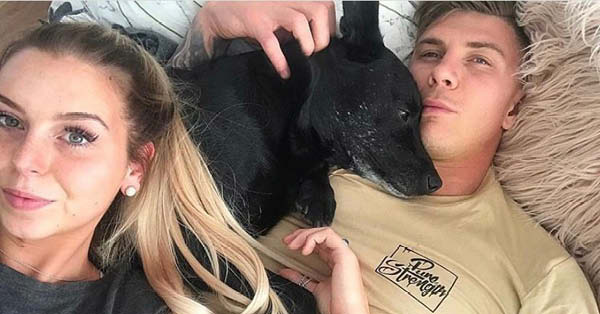 Why did you Choose to Study with AIPT?
During the time I decided to study to become a personal trainer, I was still working as a carpenter. We worked away pretty much every week, and I was only in Adelaide for the weekends. Not only was AIPT the cheapest option for me, but they also had a course that allowed me to do a lot of online study during the week and complete all my practical assignments over the weekends. For me, it was all about that convenience!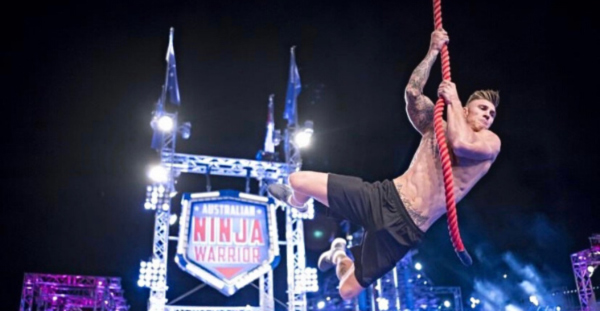 What are your Plans for the Future?
Hahaha to be honest at the moment, I feel like the sky is the limit. I've put myself in an awesome position now where I could tackle all sorts of opportunities. I might be a bit secretive with this question and just let my actions do the talking. However, make sure you tune into Ninja Warrior next year because you might see a very familiar face ;)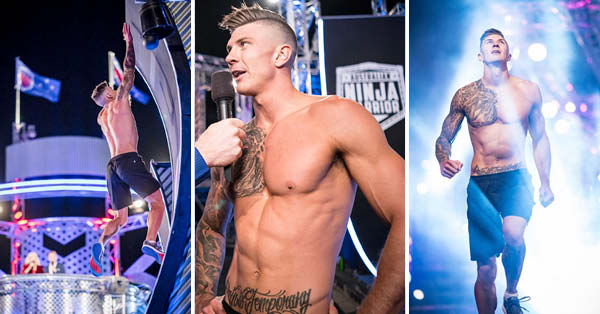 What Would you say to People who are Considering Taking the Leap Into a Career in Fitness?
If this is something that you genuinely love and are passionate about then I definitely recommend it BUUUUT you need to know that it isn't an easy road. It takes a lot of hours and hard work to make a successful personal trainer. I put in so much grind, hard work, and sacrifice to get into the position I am in today.
However, the reason I'm happy to put in those hours is that I absolutely love my job. Nothing makes me happier than seeing my clients succeed and do things that they thought were impossible. It's such a rewarding career and worth every second of hard work!!!
Interested in becoming a Personal Trainer? Pursue your dream career with our Complete Personal Training Course. Enquire now, and one of our friendly Careers Advisors will be in contact with you soon!