Tell us a Bit About Yourself.
Hi, my name is Pat, but most people call me Gudge. I am a husband and a proud father of 3 young boys.
I am very passionate about the sports I play, and anyone who knows me knows just how much I love playing sports and how competitive I can be. I love spending time in the gym to better my health and well-being and bring my family along this healthier lifestyle journey. My family are my biggest motivators to always pursue my goals and a driving factor to be the best husband and Father I can be for them.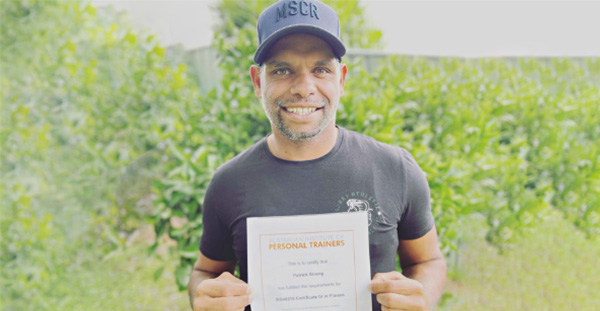 What Made you Apply for the AIPT Indigenous Scholarship?
After first seeing the advertisement of the 2020 Indigenous Scholarships was opened, I didn't really think much of it until I was seeing the advertisement nearly every day, and I thought maybe something was telling me to put in my application. After speaking to my wife about the scholarship and all the sports and coaching I have done over the years, I decided to put in my application. I am always offering out injury preventions techniques, rehab exercises and helping friends with their technique in the gym. So, this was a no brainer to put my application as I was kind of doing that but was not qualified to take it to the next level that I can do that as a Personal Trainer.
What Course did you Study? Which Gym did you Have your Face-to-Face Practical Assessments in?
I was fortunate to gain one of two Indigenous Scholarships in 2020 to study Certificate IV in Fitness. I did my face-to-face practical assessments at a gym called RuralFit in Tamworth. The crew at RuralFit were amazing to work with and offered great knowledge and experience to help build my capacity in the industry.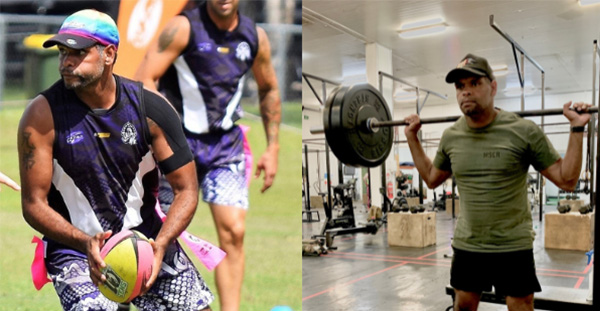 What are your Plans Now That you Have Completed the Course?
My plans are to work in a local gym and as well start my own online and face-to-face training business to work with clients in groups or one on one. Athletic development is my main focus having played in team sports and coaching. I would like to pursue many avenues to make healthier and more movable people, from young kids to the elderly.
How did Winning the AIPT Indigenous Scholarship Help you Reach your Fitness Goals?
AIPT turned my dream into a reality. Having a young family, I thought studying wouldn't be possible financially and with time restraints. AIPT not only assisted me financially but supported me through the whole process of my study and offered assistance whenever I needed it. This will allow me to not further my knowledge and skills in the fitness industry but also inspire and motivate others to pursue their own health goals with my support and guidance along their journey.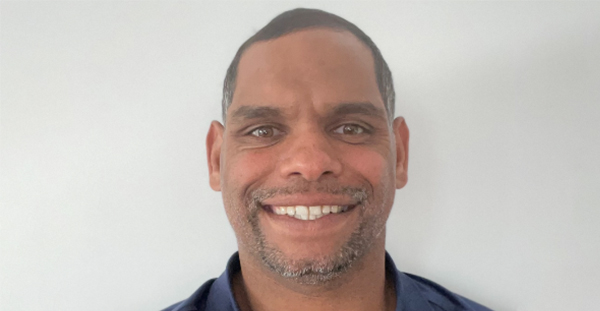 What Would you Say to People From the Indigenous Community who are Considering Leaping Into a Career in Fitness?
If you are looking at a career in the fitness industry and are a bit hesitant, I would say go for it! Winning this scholarship has allowed me to build on the foundational knowledge I already had and provided me with extra knowledge and skills to help clients reach their goals. It also provided me with an opportunity to have a qualification and be seen as an up-and-coming leading industry expert not only within the Aboriginal community but also the wider community as well.
Interested in becoming a Personal Trainer? Pursue your dream career with our Complete Personal Training Course. Enquire now, and one of our friendly Careers Advisors will be in contact with you soon!