Tell us a Bit About Yourself.
Hi, my name is Ruby.
I'm 27 years old and own my own strength and conditioning studio, BFT Woolloongabba. My partner and I opened our studio in May this year. It was a bit of a career change as I graduated from QUT with a Bachelor of Justice and previously worked for the government. I absolutely love working in the fitness industry and feel so grateful every day to have the opportunity to help people stay active and healthy.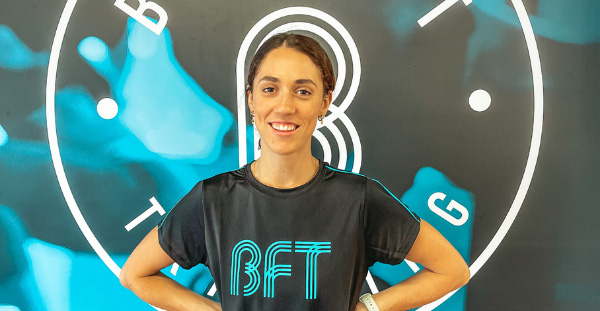 What Made you Decide to Pursue a Career in Fitness?
My partner and I wanted our own business, and we're both very active people, so the fitness industry was the perfect fit! I decided I wanted to be able to run our classes, so I enrolled in my Certificate IV in Fitness. I love the changes that you can make to someone's life just by being there to guide them on their fitness journey. I also love being on my feet and connecting with people, so being a PT is the perfect role for that. 
What Course did you Study? Which Gym did you Have your Face-to-Face Practical Assessments?
I studied my Certificate IV in Fitness and am currently finishing off the leftover units to complete Certificate III in Fitness. I did my face-to-face practical assessments at Goodlife Health Clubs Queen Street (QLD) with Sarah White. Sarah was absolutely unreal, and my experience with AIPT would not have been the same without her. She went above and beyond, and I'm so grateful for all her help. 
Why did you Choose to Study with AIPT?
I looked at a few options but liked the sound of the content in AIPT the most. I rang around a bit, and AIPT definitely had the most helpful staff to speak to and really made me feel comfortable with my decision. From talking to other people who studied with other providers, I am super happy with my experiences with AIPT. I found everyone so supportive, and the assessments were relevant to what we would be doing once we graduated.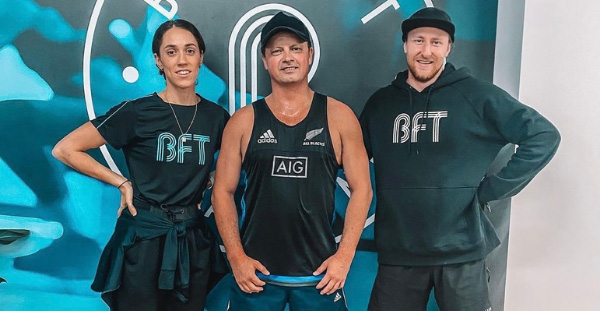 What are Your Plans for the Future?
Continue running my studio! We're growing every week, and it is so amazing to see so many people investing in their health. Hopefully, a second studio is on the cards soon, so we can help even more people reach their goals!
What Would you say to People who are Considering Taking the Leap Into a Career in Fitness?
Just take that first step and enrol! You're always one decision away from a totally different life, and a career in the fitness industry is so rewarding. You're able to make lasting connections with people from all walks of life and provide them with the support they need to build happy healthy lives. 
Interested in becoming a Personal Trainer? Pursue your dream career with our Complete Personal Training Course. Enquire now, and one of our friendly Careers Advisors will be in contact with you soon!