Tell us a Bit About Yourself.
Hi, my name is Teegan.
What Made you Decide to Pursue a Career in Fitness?
After suffering from an eating disorder I've grown a passion for fitness and feeling fitter, stronger and healthier. The passion I have for fitness has driven me to want to become a personal trainer. This means I will be able to help others also feel fitter, stronger and healthier. I am interested in helping people through their journey whether it's to lose weight, gain muscle and strength or improve their overall fitness. It also gives me the opportunity to help other people recover from an eating disorder as I can be proof that it's possible.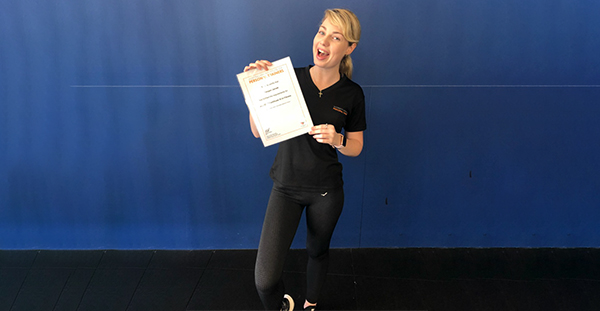 Why did you Choose to Study with AIPT?
The platform for learning that AIPT provided was user-friendly, simple to use and gave you all the necessary resources you needed to complete the assignments. I enjoyed face to face sessions with Jeff (AIPT Ipswich Campus Director) a lot, it was great fun writing up programs, learning and going through everything in person. It taught me a lot and helped with my motivation to get the online study done quicker. It also made it more enjoyable having such a great fitness instructor guiding me through it.
What are your Plans for the Future?
I am super excited to say that I have been lucky enough to be offered a position as a personal trainer at Goodlife Health Clubs Ipswich, where I completed my practical units through. I can't wait to start my new career very soon, especially after how hard I worked to complete all my studies in six months.
Interested in becoming a Personal Trainer? Pursue your dream career with our Complete Personal Training Course. Enquire now, and one of our friendly Careers Advisors will be in contact with you soon!