What are my study options? How can I get hands-on experience? What happens after I graduate?
When choosing a fitness education provider, there are a number of elements you need to consider.
While you want the freedom and flexibility to fit study into your lifestyle, you also want the security of knowing you're backed by an industry-preferred qualification.
Make the right decision by ensuring your chosen fitness education provider delivers the following:
Accredited courses
Nationally accredited courses are guaranteed to meet an established industry standard. In the fitness sphere, this means that the theory and practical education you receive are met by industry standards and that you receive a qualification upon graduation.
If you're looking at becoming a Personal Trainer, it's extremely important to attain a nationally accredited qualification to enable you to work safely and professionally in a fitness environment.   
In addition to offering all nationally recognised qualifications, the Australian Institute of Personal Trainers is accredited by Fitness Australia and a member of the Independent Tertiary Education Council Australia.
Excellent training facilities
Whether it's theory or practical, your fitness education provider should be equipping you with the best training facilities to ensure you graduate with a high level of knowledge and skills to work confidently in gyms, health clubs, recreation facilities, as well as individually.
At the Australian Institute of Personal Trainers, we pride ourselves on giving our students a quality learning experience, comprised of theory delivered via our state-of-the-art online learning platform and practical training with our network of career partners, made up of leading gyms and Personal Trainers around the country.
When it comes to the practical elements of your fitness qualification, each of our career partners have years of combined operational industry knowledge and experience, enabling our students to learn from the best in the business.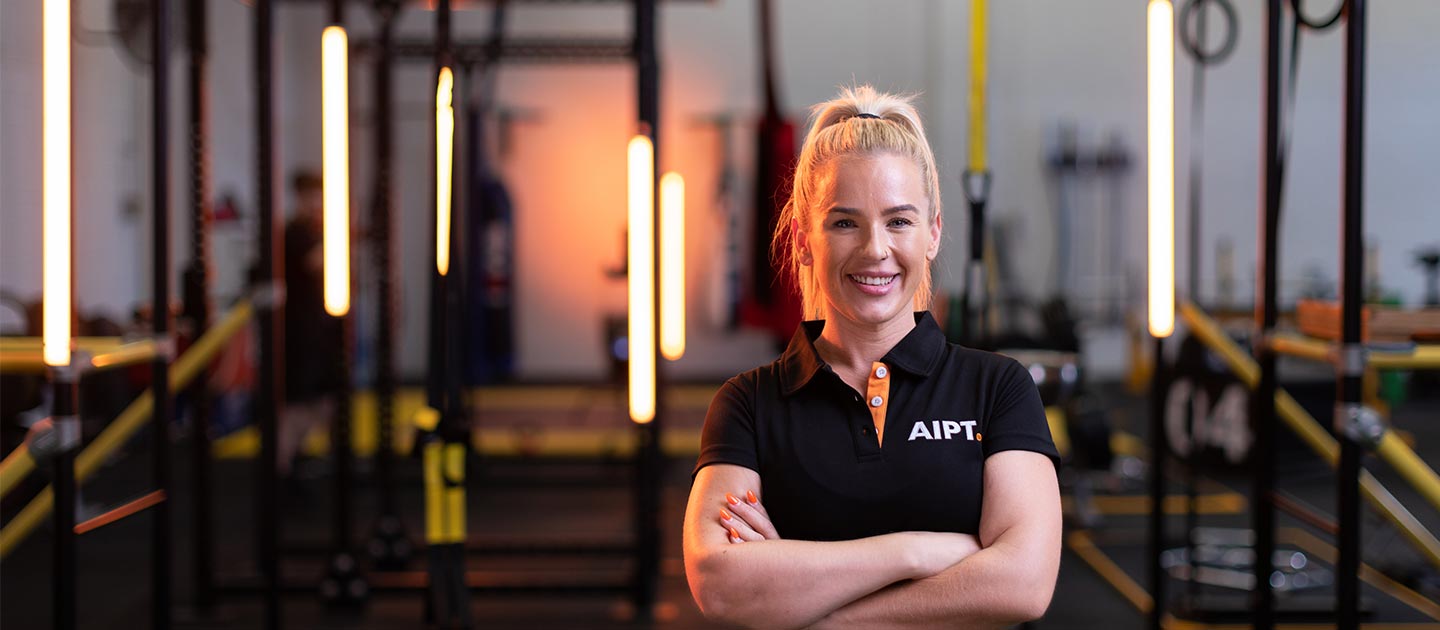 Quality support
Good support can be the difference between starting a course and completing it, so before you begin, check with your chosen fitness education provider about the types of support they offer, and how often they engage with you.
As a quality fitness education provider, we understand that everyday life can present a number of distractions and that studying online can sometimes mean falling behind. That's why we've made it as easy as possible for our students to keep themselves accountable and focused on the end goal, with access to a range of support and assistance throughout your entire education journey, including:
Student Support Officers
This is the team to keep you on track and encourage you throughout your studies, providing ongoing support to students including an induction at the time of enrolment. Our Student Support Officers make sure you're submitting assessments regularly enough to graduate on time and most importantly, they'll keep you on track to start your new career. 
Specialists and Technical Advisors
Best described as the 'teachers,' our Specialists and Technical Advisors are on-hand to answer any questions students may have about course content or assessment criteria. Students will receive coaching sessions, including online tutorials and guidance with practical tasks.
Assessors
Our Assessors review each student's assignment and provide feedback, helping you to understand what you did well and what areas there is room for improvement.  
Throughout the study phase, our students also have access to the following:
Monthly coaching sessions where course content and assignment questions are discussed

Activity monitoring – friendly reminders to ensure you stay on track with assignment submission

Individualised coaching sessions - Students can request additional coaching sessions from a Specialist or Technical Advisor to assist in understanding a key concept or topic.  These coaching sessions can be scheduled for 30, 45 or 60 minutes. 
In essence, a student can interact with us every day, should they choose to do so.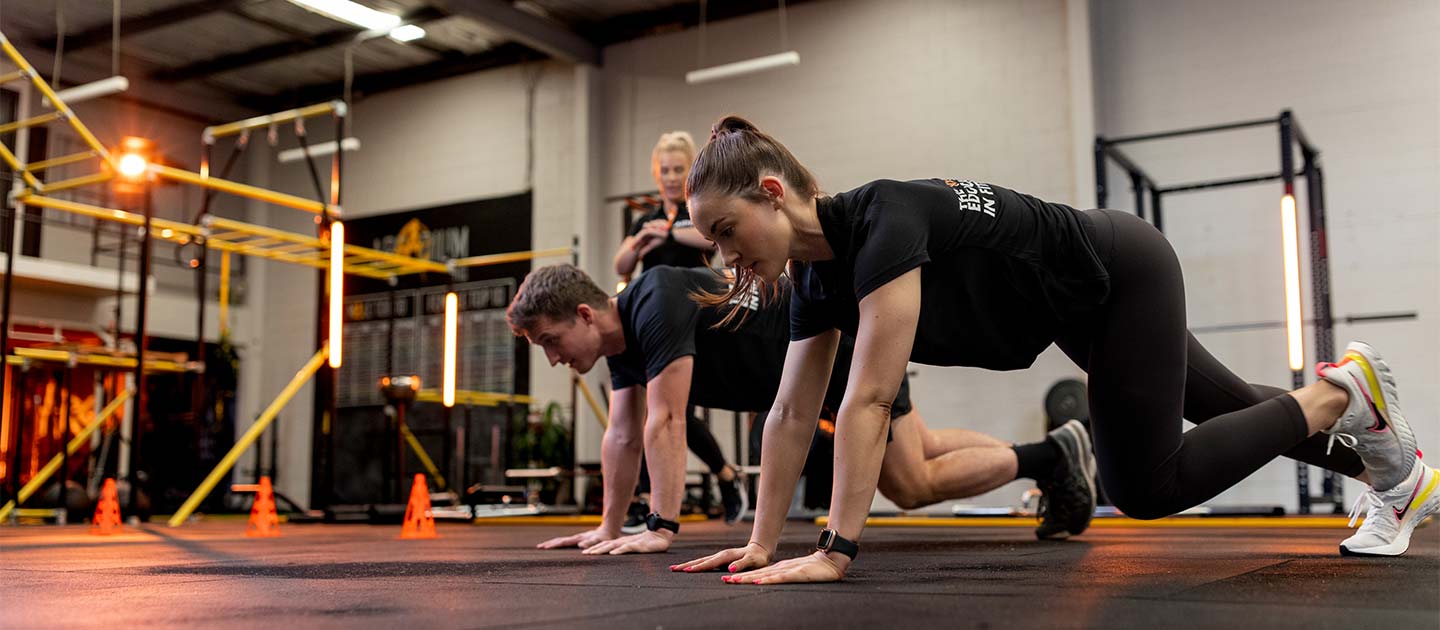 Flexible study options
Being able to fit study around your day-to-day life is a necessity for many people looking to complete a fitness qualification while still working on a full-time or part-time basis. This also includes making sure you can undertake practical sessions at a time and place that best suits you. Research your fitness education provider to ensure you have a range of flexible study options to choose from.
Depending on your chosen course and your location, we offer you the choice of the below fitness qualification study options:
Face-to-face on-campus
Complete a select number of practical hours, face-to-face on-campus, in a real gym. All theory components are completed online, in your own time. A select number of our courses are available to study entirely face-to-face on-campus, covering both practical and theory elements, alongside fellow students.
AIPT Mentor
You undertake a select number of practical hours, face-to-face with a Mentor (a fully qualified Personal Trainer) sourced by the Australian Institute of Personal Trainers. All theory components are completed online, in your own time.
Student Selected Mentor
You choose your own Mentor* (a fully qualified Personal Trainer) to guide you through a select number of practical hours, delivered face-to-face at their own gym or fitness centre. All theory components are completed online, in your own time.
Graduate placement assistance
If you're looking for something more from your fitness education provider, research whether they have any graduate placement guarantees to assist you upon graduation.
With the Australian Institute of Personal Trainers, when you enrol in the Certificate IV in Fitness  or Complete Personal Training Course with select Goodlife Health Clubs, Genesis Health and Fitness and Club Lime clubs, you'll get access to our Graduate Placement Assistance. Provided you meet their additional requirements, this means you will be given the opportunity to work as an independent contractor in one of these leading gym network partners within six months of graduation.
Start your fitness education with a fitness education provider who can deliver it all. With nationally accredited courses, quality support, flexible delivery options and partnerships with Australia's leading health and fitness facilities, we ensure you the best start to your fitness future. Call 1300 616 180 today.
*Mentor must be approved by the Australian Institute of Personal Trainers.