We've all heard the spiel. Getting into shape doesn't need to mean sacrificing every night to the gym. Simply being active for half an hour each day can make a big difference.
Not sure if you have time to exercise 30 minutes a day? We promise you do. Whether it's scheduling a 30-minute workout at home before work or a sneaky gym session during your lunch break, you'll always find the time if you're truly committed to prioritising your health.
Using one of these 5 tips (or a combination of several), you'll find a routine that works for you and discover how to exercise every day.
1. Reconsider Your Commute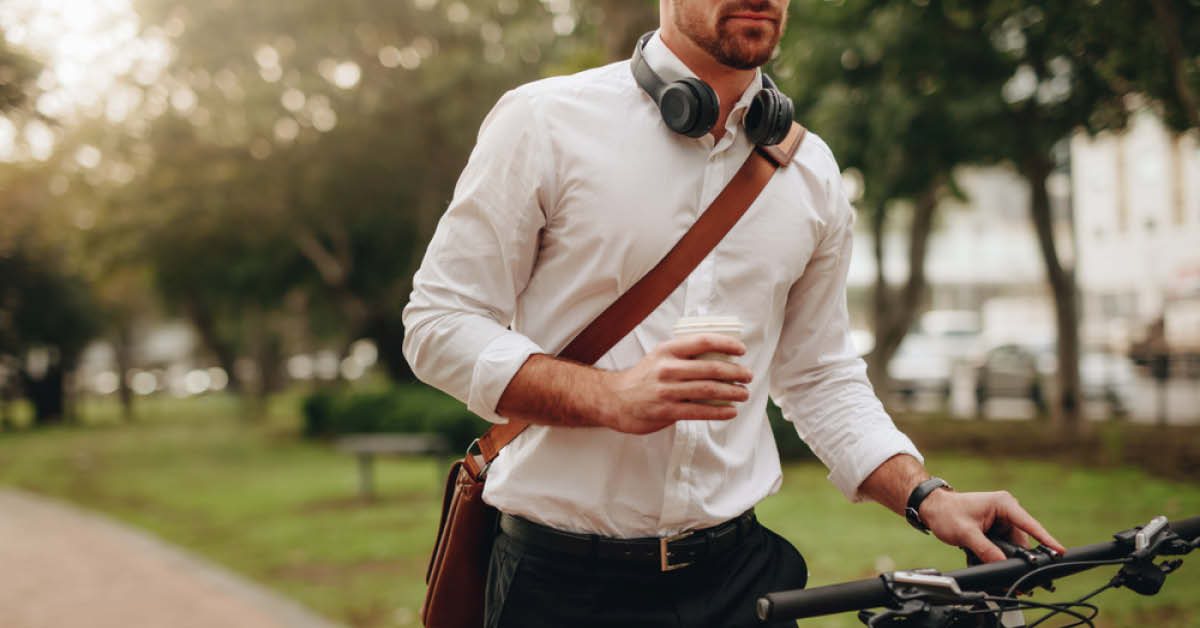 Your journey to work doesn't have to be all seated. Depending on your usual mode of travel, consider:
Parking 15 minutes away. This leaves you with no choice but to walk for 30 minutes each day (don't you dare use Uber to get to your car in the afternoon!). If you're feeling brave, find a parking space that places a hill between your car and your workplace.

Getting off the bus/train a stop early. Similar to parking further away, this method swaps 5 minutes of boring sitting for 15 minutes of healthy walking.

Cycling to work instead of driving. While not an option for everyone, dusting off the bike for your daily commute is a great way to exercise 30 minutes a day. Plus, you'll start your workday feeling energised.
2. Squeeze in a 30-Minute Exercise at Lunchtime
Let's be real: most lunches don't take a full hour to eat. If you're lucky enough to have a 60-minute lunch break and a gym nearby, you have the perfect opportunity to lock in your daily exercise.
Having a gym nearby isn't essential. As long as there's a park or path available, you can go for a brisk walk or jog. The endorphins and fresh air will leave you in a great mood for the afternoon.
With some clever time management, you can fit in a 30-minute workout, a quick shower and a bite to eat without a problem. Vary your gym routine each day to ensure you're getting the full benefits.
3. Schedule a 30-Minute Workout at Home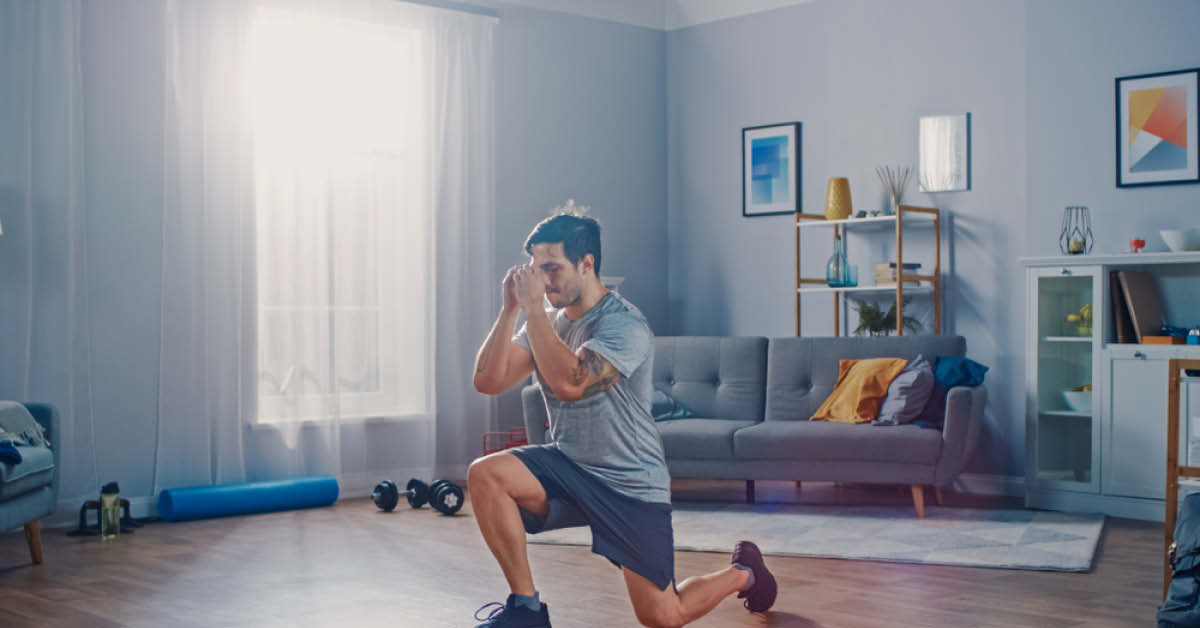 The key to exercising for half an hour every day at home is to establish the habit and then stick to it. A fitness app on your phone or a Fitbit can help you remember – especially at first, while your body is adjusting to the new pattern.
You don't need to transform your study or spare room into a dedicated home gym, either. Preparing for a 30-minute workout at home can be as simple as:
Making floor space in the lounge room for a yoga mat or exercise ball

Buying a treadmill or stationary bike

Getting some dumbbells and other exercise enhancers to use in the backyard

Trying out a fitness-focused videogame experience like Ring Fit Adventure or Beat Saber.
4. Exercise at Intervals Throughout the Day
No time to do solid 30-minute exercise blocks? No problem.
Doing six 5-minute bouts of exercise per day can be just as beneficial. So, if this approach will work better for your schedule, go for it.
Some good exercises that only take 5-10 minutes and can be done just about anywhere include:
Push-ups

Sit-ups

Squats

Planking

Star jumps

Burpees

Jogging in place.
This way, you can exercise 30 minutes a day without sacrificing a significant timeslot in your schedule.
5. Get a Dog
While this isn't possible for everyone, a canine companion is great for guilting you into doing your 30 minutes of exercise every day.
Dog owners should consider pushing themselves during their walks, too. Could you walk for longer or more briskly? Perhaps you could even jog a section of the journey. 
Just be mindful of your furry friend's capabilities. Working on your own fitness goals is great, but it shouldn't leave your dog over-exhausted by the time you get home.
Using one or more of these methods, you'll find it's not all that difficult to exercise 30 minutes a day. Just acknowledge your limits (especially when just starting out) and find a routine that fits well with your schedule.
If you're brand new to fitness, be careful not to overdo it. This fitness guide for beginners can help you ease into your new active lifestyle.
Interested in starting a career in fitness? Talk to one of our Career Advisors to discover our health and fitness courses. Call 1300 616 180 today.