As a Personal Trainer, planning your price point can be tricky.
While you have the freedom to charge as much as you like, you also want to deliver value for money to your clients.
But how much should you charge as a Personal Trainer? How do you know what you're worth?
Your personal training prices should all depend on the type, duration and delivery of your services, so let's delve a little deeper to discover how you can effectively set your training rates for maximum profitability.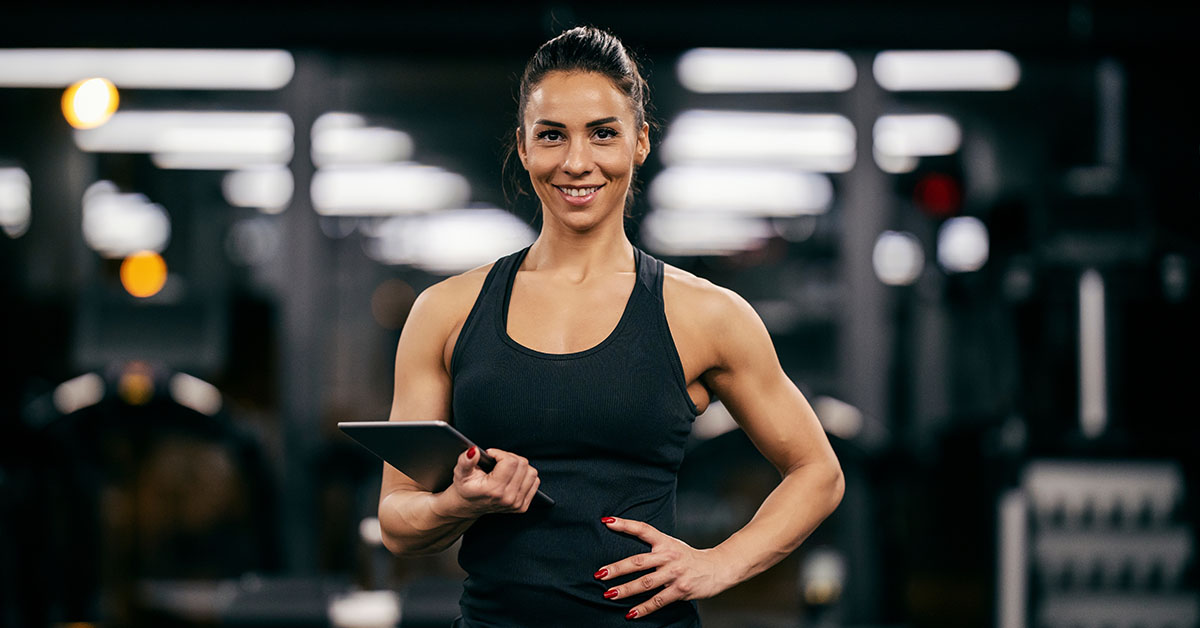 Calculate how Much you Should Charge for Training
Firstly, to determine the kind of personal training prices you need to set, decide how much money you want to earn per year. Is this going to be your full-time, part-time or weekend earning? As an example, let's say you want to make your personal training a full-time career with a yearly income of $90,000.
Secondly, factor in your holidays or how many weeks you want to take off per year. Let's say six weeks off per year to keep on top of your game (or a total of 46 weeks of work per year).
Lastly, decide how many hours you want to work per week. Realistically, there are going to be hours that you will find yourself fully booked (early mornings and evenings) and other moments you'll find yourself with spare time on your hands (mid-morning and early afternoons). To maintain a healthy work-life balance, let's say 30 hours of work per week.
Now, we find out how much to charge for personal training:
$90,000 ÷ 46 = $1,956 ÷ 30 = $65.
This simple formula calculates that $65 per hour is your base to work off in order for your desired $90,000 annual income. This is standard for the fitness industry, so well within the usual personal training rate ($45-80).
Types of Training Sessions
Are you in an area rife with PT's or are you the sole trainer in high demand? Do some research and find out how many other training businesses are around you, and the kind of training they are offering. Depending on your location, you may have to consider lowering (or increasing) your prices to increase and maintain a strong client database.
If you're training your clients at a gym, you also need to consider the costs associated with hiring out their space. You may choose to increase your personal training prices in a gym to ensure you're profiting from these sessions. On the other hand, you may opt for a cheaper rate if you're training your clients at their house (pending location), if you have a home gym or if you're undertaking your sessions in a public area.
Finally, take into consideration whether you're offering one on one PT sessions, group training sessions or package deals. Your group personal training sessions should be set at a cheaper rate per person, with your package deals set at a certain price per session. For example, you may choose to offer a 10 session package for $500. With a package, a client will usually be required to pay in advance for a certain number of sessions (as opposed to payment upon each session for a regular one on one or group training session).
Advanced Training Knowledge
As a Personal Trainer, the more you can offer your clients, the more likely you are to be able to increase your personal training prices.
For example, a 10967NAT Diploma of Nutrition will enable you to advise on food and healthy eating recommendations, providing meaningful sports nutrition advice or understanding and creating meal plans for your clients. This is a huge advantage for a Personal Trainer, as many clients want the results that come from a complete fitness and nutrition package.
Advanced training knowledge like this will enable you to utilise higher pricing and broaden your scope of clients – this equals an increase in earnings for you, as well as the added knowledge of how to give your clients the best results.
Interested in becoming a Personal Trainer? Pursue your dream career with our nationally recognised Complete Personal Training Course. Call 1300 616 180 today.