Do you have a passion for health and fitness?
Becoming qualified as a Personal Trainer is a great way to enter the fitness industry and enjoy a rewarding career. The following article will act as the go-to guide for any prospective personal trainers hoping to understand more about this exciting role and provide the pathways you can take to turn that passion into your new career.
What Is Personal Training?
Personal training refers to any form of exercise performed under the supervision of a certified personal trainer. These are performed in sessions either individually or with a small group and can take place in a variety of including inside gyms, private properties, and the outdoors.
What Do Personal Trainers Do?
Personal trainers are qualified fitness professionals who have completed formal training to learn the skills needed to deliver safe and effective exercise programs to individuals and groups. They are responsible for adjusting their client's mindset and training them with the right techniques in order to improve the quality of their lives.
A successful personal trainer has a strong interest in fitness and is passionate about helping people to achieve their health goals. The relationship between a personal trainer and their clients is built on mutual trust. Therefore, authenticity is important. It is also beneficial for everyone involved that the personal trainer practices what they preach and lives an active lifestyle.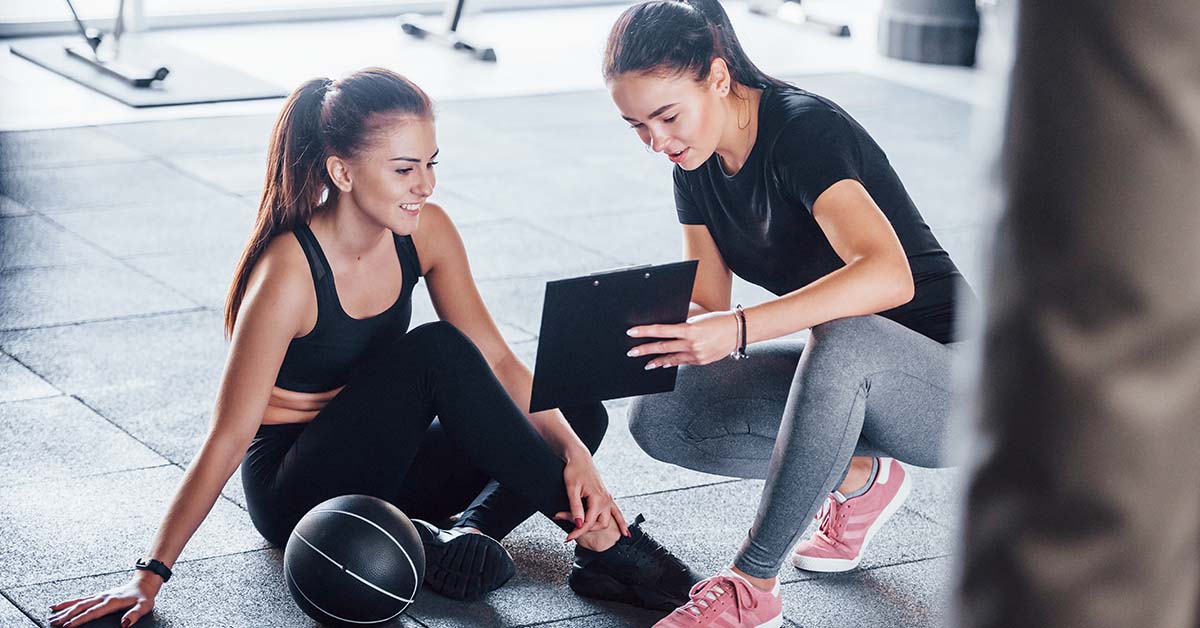 Personal Trainer Qualifications
As previously mentioned, AIPT offers many pathways to get you qualified as a personal trainer. Below are the very best of our fitness courses that provide you with the knowledge, skills and expertise you need to excel in this role.
Certificate IV in Fitness
Kick-start your career in the fitness industry with a SIS40221 Certificate IV in Fitness. This course will teach you how to undertake client health and fitness assessments and specialised exercise programs while also extending your competencies in fitness planning, training legalities, and motivational psychology.
Certificate III in Fitness
In order to enrol in the SIS40221 Certificate IV in Fitness, you are required to complete your SIS30321 Certificate III in Fitness. This course provides the foundational knowledge of fitness and training fundamentals.
Fast-Track Personal Training Course
By enrolling in the Fast-Track Personal Training Course, you will complete the core entry requirement units of Certificate III before moving on to Certificate IV meaning that you will be equipped with everything you need to know to work effectively as a personal trainer, including how to operate and manage a small business.
Flexible Delivery Options
It is our mission to provide students with a high-quality education that makes your study journey as smooth as possible and equips you with the practical skills that lead to employment following graduation. We make this possible through our flexible study options which include:
Learn in a small group environment inside one of Australia's leading gyms and be taught by the best in the business 
You'll be matched with one of our qualified Personal Trainers who will mentor you inside a real club 
If you already know a Personal Trainer, we could approve them to be your Mentor to guide you through the practical components of your course
Study the theoretical elements of this course anywhere and anytime through our online learning platform.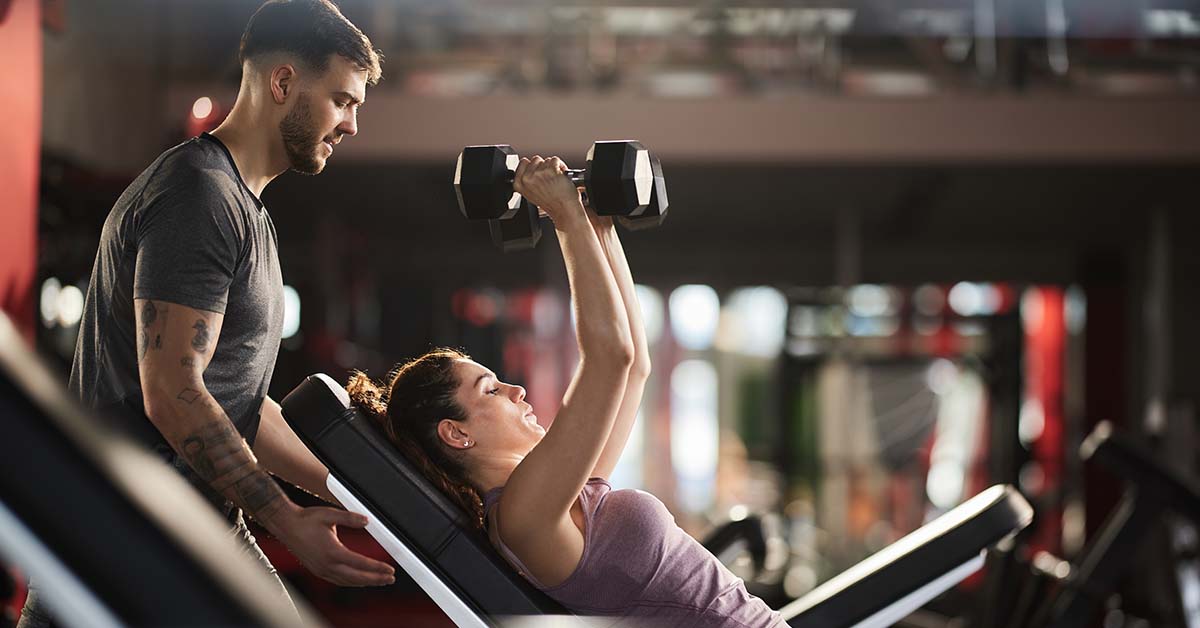 Industry Placement
When you enrol in a Certificate IV in Fitness, Fast-Track Personal Training Course or Complete Personal Training Course with one of our leading gym network partners, you'll gain access to our Graduate Placement Assistance.
This qualification combines self-paced online learning with the additional support of weekly partner mentorship, with each practical tutorial delivered to a small group of students in one of our leading network partners' gym environments. All are conducted by a fitness professional endorsed by the Australian Institute of Personal Trainers, who are highly qualified Personal Trainers with years of industry experience.
Why Be a Personal Trainer?
Physical health is an important part of our lives and improving it can lead to other important benefits such as improving mental health and the overall quality of how we experience life. It is for this reason that one of the most significant reasons for becoming a personal trainer is it is a rewarding career pathway. You are responsible for improving the health and fitness of your clients which can be a positive and transformative process for both the client and trainer.
As a personal trainer, you will also enjoy greater flexibility with the option of becoming your own boss and setting your own hours so that you can have room in your life for family and friends.
Personal Trainer Skills
There is a lot more that goes into being a successful personal trainer than running state-of-the-art exercise programs. Below are just some of the essential skills that an upstart personal trainer can benefit from.
Stay Up to Date with Industry Knowledge
To become successful as a personal trainer, you need to make sure you're staying in the know about the changes happening in the health and fitness industry. It helps to read the latest industry news and be willing to grow and adapt your PT business as needed. There's also a lot of misinformation that spreads in the fitness sector, so it will be your job to let clients know in case they are misinformed.
Create Individual Programs
The professional and personable relationship you build with your clients is paramount, so it's important you take the time to learn more about your client as an individual. This way you'll be able to better understand their goals, limitations, what's worked for them in the past, what hasn't, and from there tailor a personalised program to meet their specific needs. In response, your client will grow to trust that what you are offering is working for them.
Communication & Patience
If there was any skill or trait that a personal trainer could benefit from, it's having patience.  Fitness isn't a destination – it's a lifestyle and a journey, which means results do not happen overnight. With all the obstacles, setbacks, and frustrations that your clients will face along the way, it's pivotal they have a patient personal trainer to help guide them through the process with encouragement and trust the results will come.
If you have a patient approach to training and come with an acceptance that everyone progresses at different stages, you're well on your way to becoming a more successful personal trainer in the business.
Advertising Effort
At the end of the day, you're running a business. The more you put your name out there, the more people it will reach and more business you will drum up for yourself. There are so many ways and platforms you can utilise to advertise your PT business, whether it's posting on social media, creating high-quality content for your website, investing in traditional billboard advertising, or wearing merchandise featuring your brand logo. You are 100% more likely to gain new clients by taking every opportunity to promote your business.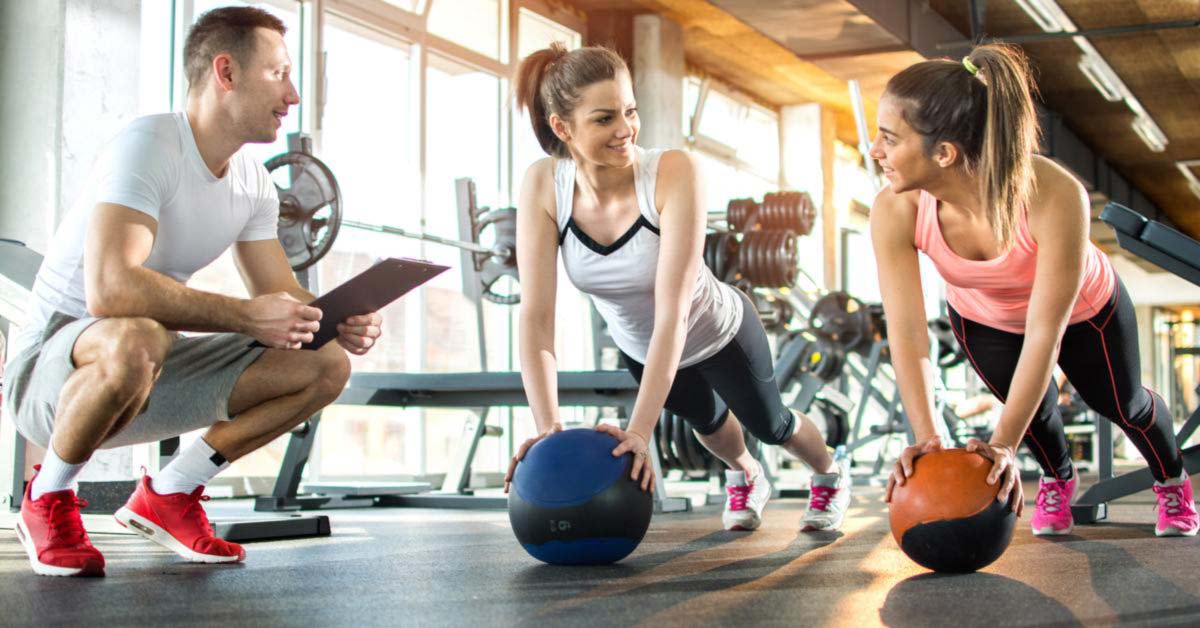 Personal Trainer Salary
Like any other job, it has to take care of you and cover the bills. For a run-down on how much you could earn as a personal trainer, check out this article. If you are choosing to go the independent business route, don't worry because, with your qualifications from AIPT, we can help you hit the ground running and be on your way to earning comfortably. 
Personal Trainers in Australia
The fitness industry in Australia is one of the biggest in Australia and is showing no signs of serious decline despite it being seriously affected by the COVID-19 pandemic.
According to the AISC (Australian Industry and Skills Committee), employment levels in the fitness industry rose substantially over the period between 2001 and 2019 (from around 43,100 to 117,800); employment levels dropped by almost half in 2020 to 61,000 before increasing again in 2021 to 104,200, where this is expected to remain steady until 2025.
But don't let that discourage you – because as the world opens back up and everything returns to normal, fitness will be one of the essential sectors.
Equip yourself with everything you need to begin your future in fitness with AIPT's Complete Personal Training Course. Enquire now or call 1300 616 180 today.