Almonds, the extremely popular tree nuts, are highly nutritious and considered to be extremely healthy.
Almonds nutrition
Here are five impressive health benefits of almonds that may convince a few sceptics to revisit almonds as a power-packed snack.
One: Almonds are packed with nutrients
You won't see fiber, protein and Vitamin E adorning many spices racks. And you won't see many cooking shows sprinkling monounsaturated fats, manganese and magnesium over bubbling saucepans of sauces, meats, and veges.
Chances are they won't garnish the finished dish with vitamin B2, copper or phosphorus either. But all these rather bland nutrients bring flavour to your life in loads of other ways by feeding your body with health and vitality.
All in one little almond.
Two: Almonds are full of delicious antioxidants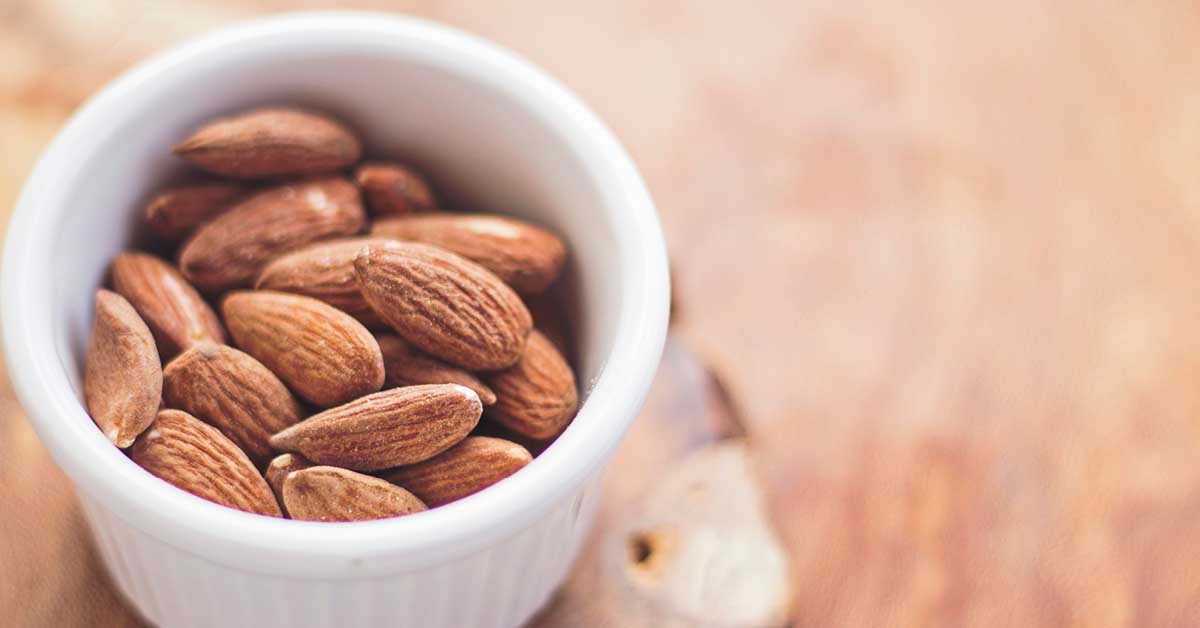 Antioxidants help to reduce oxidative stress that can cause aging. If that's not enough, they put up the good fight on your behalf and work quietly away in your body protecting you from cancer.
Three: Almonds are world leaders in Vitamin E
Almonds are right on the top of the list of best sources of Vitamin E.
Why is that important? Because research suggests that snacking on a few almonds actually lowers your risk of heart disease, Alzheimer's disease, and cancer.
Four: Almonds are a diabetic's friend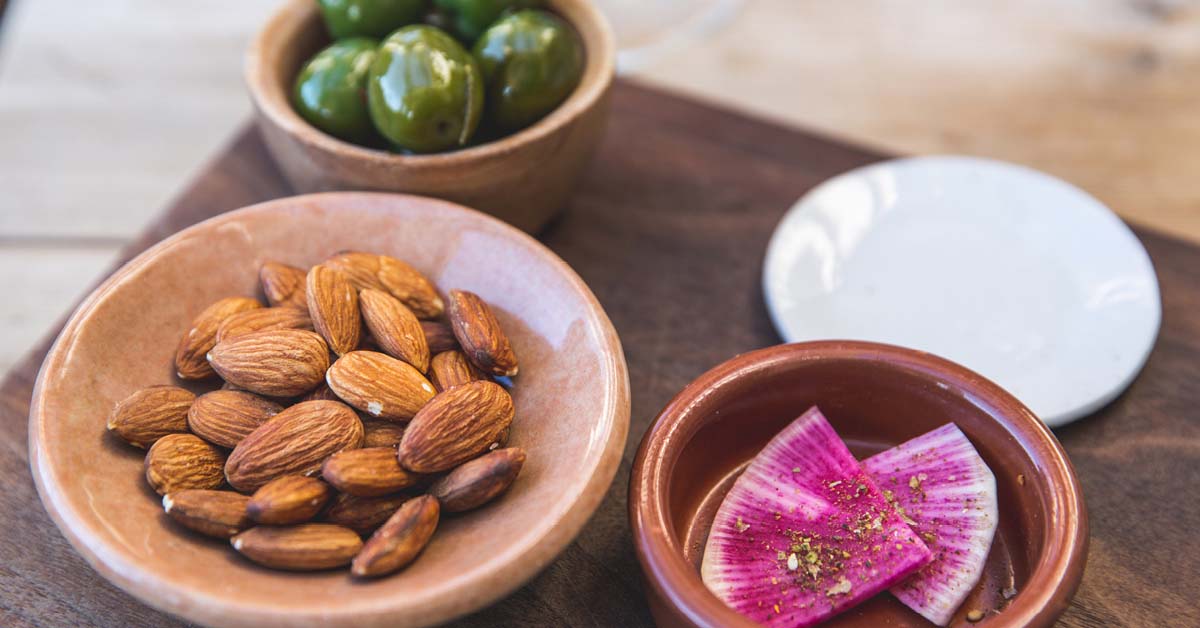 Yes, if you're diabetic, almonds can help to control your blood sugar levels because they're positively swimming in magnesium. Magnesium is a very busy little mineral with direct input into over 300 bodily processes, one of which is controlling blood sugar.
Five: Almonds help lower high blood pressure
Magnesium again. Another notch in the magnesium belt of bodily brilliance is reducing blood pressure. Believe it or not, low magnesium levels can actually send your blood pressure skyrocketing. And high blood pressure can lead to heart attacks, strokes and kidney failure
Calories in almonds
A handful of almonds contain only 150 calories, but they're hands-on in fighting all kinds of health threats and enhancing your general well-being.
Take your love for healthy eating and practicing good nutrition to the next level with our specialised 10967NAT Diploma of Nutrition course! Enquire now and speak to one of our Careers Advisors for more information.