Finding the motivation to exercise can be difficult at the best of times, let alone when it's cold and dark outside.
As the temperature drops, staying indoors and eating lots of comfort food is all too easy. But winter doesn't have to be bad for your fitness.
If you're worried about losing your fitness gains, we can help you find the best ways to stay active in winter. These tips and tricks from personal trainers and fitness professionals on exercising in winter will help you reach your fitness goals regardless of the grim weather.
Plan Ahead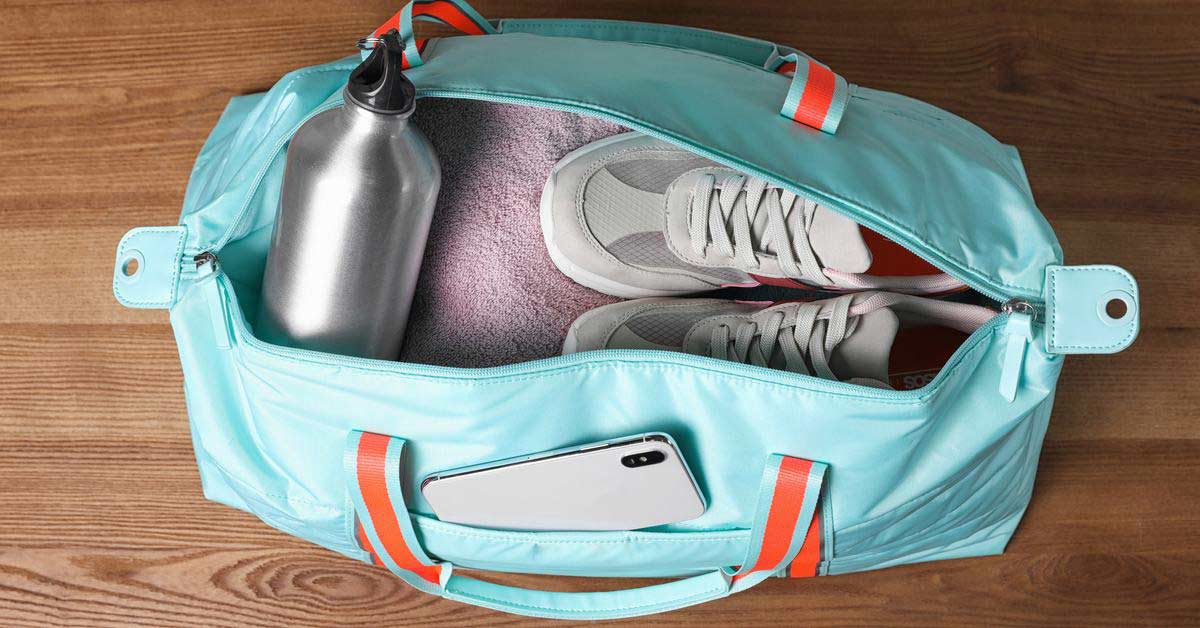 Planning your workouts will make it easier to get out of bed on those freezing winter mornings. Qualified personal trainer and group instructor at Box It Out Deanna Santillo recommends organising every aspect of your exercise routine well in advance.
"If you're exercising in the morning, you can even sleep in your leggings - it's all about removing anything that stops you."
She also suggests finding a workout buddy to keep the winter blues from messing with your motivation.
"Better yet, agree to meet a friend - that way you have added motivation to not let them down. If you're exercising after work, have your gym bag and shoes in your car, or ready at the door if you're popping past home."
Meal prep is another important aspect of making winter exercise easier according to Deanna.
"Another thing that stops us from exercising is knowing we don't have any food prepared and we know we'll get home late. And then we're going to want to grab takeaway, because it's fast, but then what's the point of the workout?"
If a lack of food in getting in the way of your winter workouts, try doing meal prep on the weekends. Having a nice hearty stew or a warming bowl of bolognese waiting at home will be a great source of motivation.
Whether you prefer exercising in the evening or first thing in the morning, removing any obstacles standing in the way of your workouts will make exercising in winter much easier.
Dress For Success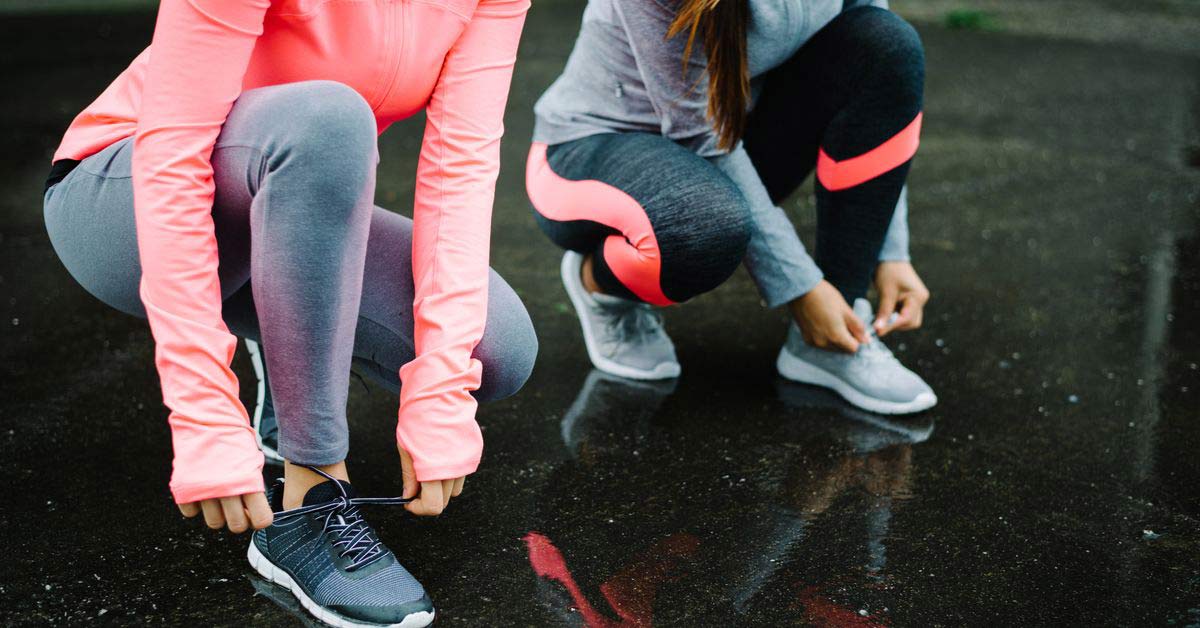 Wearing appropriate clothing is crucial if you plan to exercise in cold weather. In addition to being essential for your comfort, dressing in warm workout clothes will also help you avoid injury. Qualified physiotherapist and Managing Director of MD Health Michael Dermansky suggests adjusting your clothing during your workout.
"If you're exercising outdoors during winter, be sure to dress appropriately particularly when you start. Take layers off as you warm up, and if you are expecting to get wet from the rain during your workout, be prepared and bring a change of clothes and towel to dry off after."
The outdoors tends to be quite damp in winter, so Michael also advises making sure your shoes are in good working order.
"If you are running outdoors, check your runners and make sure they have good grip on the soles, so that you don't fall if the ground is wet and slippery."
Investing in your workout wardrobe may cost money, but you can't put a price on making winter exercises safer.
Avoid Injury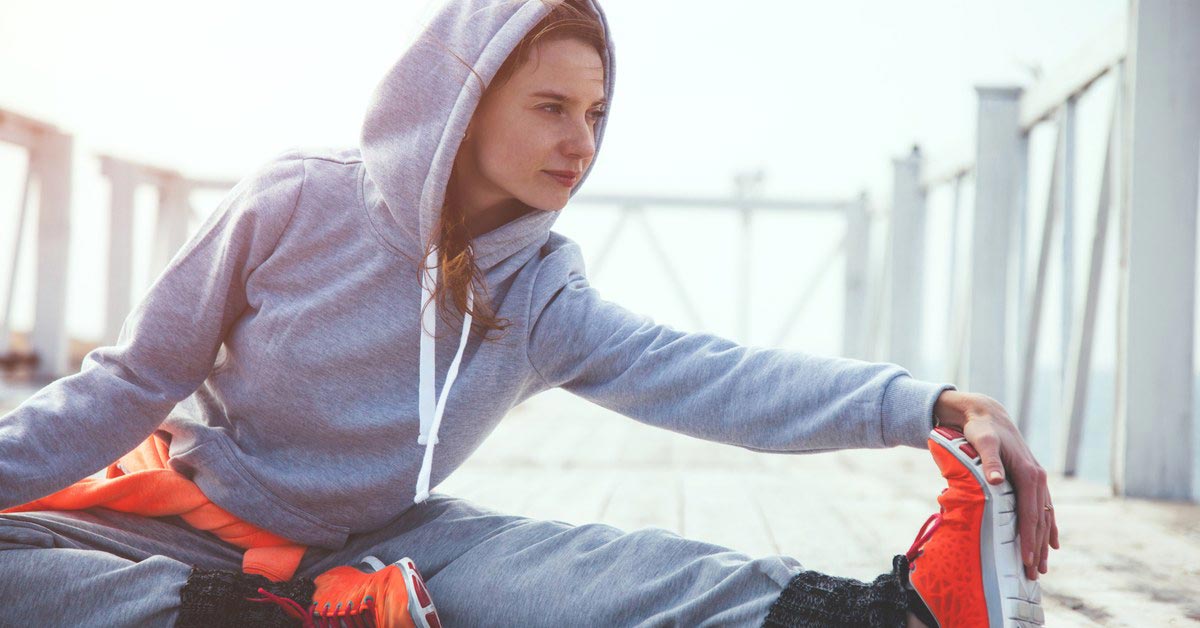 Workout injuries are more common in winter as it can take longer for your muscles to warm up. To mitigate this risk, personal trainer at Ultimate Performance Emily Servante recommends prioritising rest and recovery.
"It's what you do outside not inside the gym that determines how much you grow," she says. 
"Effective recovery is one of the most significantly overlooked aspects of training."
Staying hydrated is another of Emily's top winter exercise tips.
"Colder temperatures mean that hydration often falls from the forefront of our minds. Great hydration is essential for hundreds of chemical processes in the body, so make sure to set yourself reminders throughout the day to keep you topped up. Aim for at least three litres for women and four for men for optimum performance."
No matter what kind of exercise you're planning on doing, be sure to take your water bottle.
There's no doubt that exercising in winter can be a struggle. The next time your alarm goes off on a chilly morning and you don't want to get out of bed, think of the physical and mental health benefits you'll enjoy from keeping fit throughout the winter.
Now that you know how to keep fit in winter, check out our advice on How to Stay Motivated for Exercise. Or, check out more articles on our blog and gain even better insights on exercise and health.