Thinking of switching careers? Want one that's fun, flexible and challenging? There are loads of pathways for careers in the health and fitness industry. If you're motivated, committed and willing to put in the hard yards, a fitness career can be financially, personally and professional rewarding. With this article, we'll take a look at the most exciting fitness industry careers and how you can get qualified for them.
Personal Trainer
The most common entry-level position in the fitness industry, probably because personal trainers have such a broad range of roles. From one-on-one training, advisory-only roles and even sales roles to specialising in group training, outdoor training or studio sessions such as spin classes. The majority of personal trainers can find work in gyms, health clubs and recreational centres. 
Does your personal training dream include the extra freedom and responsibility of managing a business? If you've got the entrepreneurial spirit to make it happen, you may find running your own PT business or buying a franchise is more rewarding than working directly for a gym or health centre.
Benefits, Salary and Recommended Courses
There are a huge benefits to choosing personal training as a career in the fitness industry. The most immediate benefit is the flexibility. You can choose where to work, and what kind of work to take on. If you work for yourself, you also have a lot of choice in the type of clients that you decide to take on.
Average Salary: $72,521
Recommended Courses:
Gym Franchisee
Running your own gym franchise is the dream for so many people, but it is incredibly hard work due to the time it can take years to get into a comfortable, profitable state. You can achieve this by building up a base of clients, treating them well to keep them and gradually work towards renting a space and filling it with equipment.
Benefits, Salary and Recommended Course
The benefits to owning your own gym franchise can be immense, but the trade-off is tough. You'll have early mornings, late nights and a lot of stress in between. The risks for a normal business are immense, and for the fitness industry they can be even greater. If you can make it as a gym franchisee or the owner of your own branded gym, you'll be set up for life.
Average Salary: Depends upon the profitability of the franchise, find out more
Recommended Course:
Group Exercise Therapist
Interested in a more specialised career path? Exercise therapy can lead you to working with a range of very interesting clients. From wounded combat veterans to disabled children and the elderly, there are plenty of opportunities for you to make a huge impact on someone's life.
Benefits and Salary and Recommended Course
The role can vary, and that's what makes it great. There are loads of stories out there about exercise therapists who have absolutely changed someone's life and wellbeing. Whether you're working with an injured sports star or a troubled teen who needs an outlet, there are plenty of great benefits to working in exercise therapy.
Average Salary: $85,000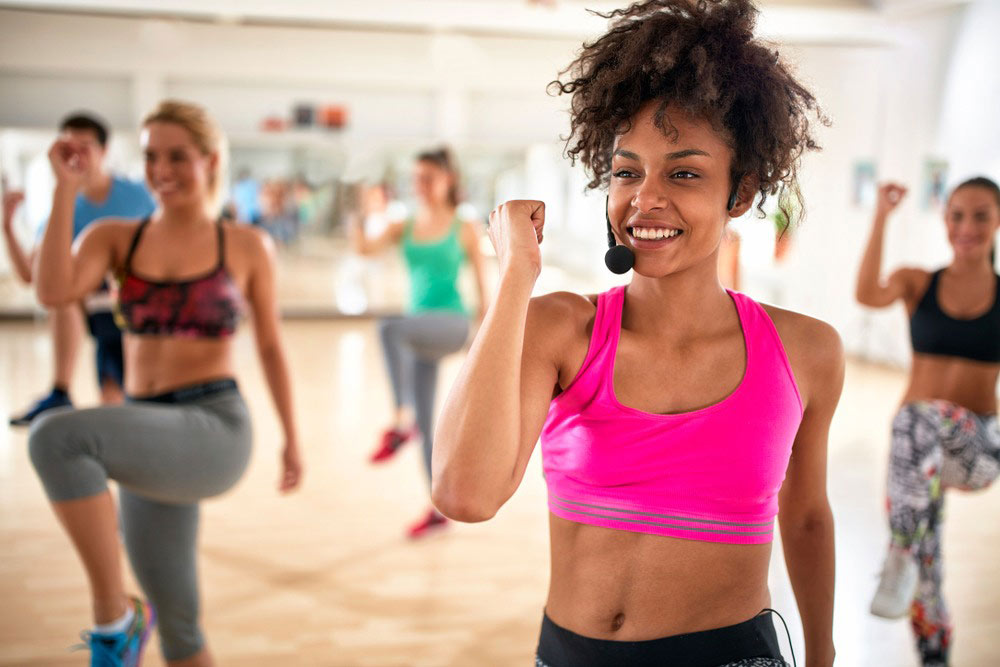 Recreation or Leisure Centre Officer
Not every fitness career is non-stop all the time and as physically demanding. Finding work in a recreation or leisure centre can set you for a career that focuses more on admin duties, managing equipment hire and organising activities. While you'll still be kept busy, if you'd prefer to finish your workday with energy to spare, these are the roles for you.
Benefits, Salary and Recommended Course
Whether you're planning a sports carnival for a school or a weekly basketball tournament for a youth centre, you'll find this role challenging yet immensely satisfying. You'll also have the opportunity to work with a range of different age groups from young kids to the elderly, as well as being an integral part of the local community.
Average Salary: $73,252
Recommended Course:
Like the sound of a career in fitness? It can be extremely rewarding and fortunately we have some amazing health and fitness courses that can get you there. If you want to learn more about what we offer, get in touch with us today to have a chat about your options on 1300 616 180.