Just because it's Christmas doesn't mean you have to give up your healthy eating habits.
Overindulgence during the holiday season can be avoided by cooking healthy Christmas recipes that make sticking to your diet easy.
We've put together a list of scrumptious healthy Christmas recipes that you'll truly enjoy making (and eating). These dishes are so delicious that you'll have the whole family eating healthy Christmas food this year.
Savoury Recipes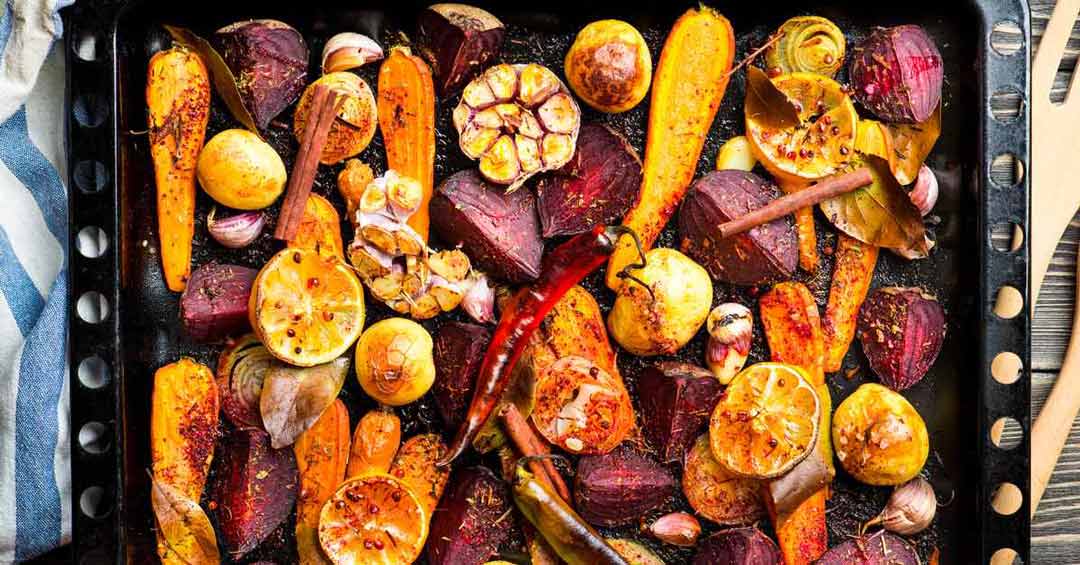 Roast Vegetable, Walnut and Goats Cheese Salad
If share plates and salads are your idea of the perfect Christmas spread, we highly recommend adding this roast vegetable, walnut and goats cheese salad by Kenkō Kitchen to your list. When it comes to vegetarian Christmas recipes, you really can't beat this one. It combines the crunch of walnuts with the beautiful creaminess of goat's cheese. To make this recipe suitable for a vegan Christmas dinner, simply remove the cheese and you're good to go.
See the full recipe here.
Baked Squash
Forget the turkey and say goodbye to the Christmas ham, this baked squash will be the star of the show. Brought to you by Jamie Oliver, this vegan Christmas dinner main will make a dreamy centrepiece to your table and can easily replace any animal protein.
See the full recipe here.
Gluten-Free Eggplant Parmigiana Lasagne
Lasagne is one of those meals that has truly stood the test of time. Over at Delicious, we've found the ultimate version to add to your list of vegetarian Christmas recipes. It's packed with eggplant and is also gluten free, making it the perfect guilt-free addition to your Christmas lunch or dinner.
See the full recipe here.
Sweet Potato Chickpea Buddha Bowl
When it comes to healthy Christmas recipes, you can't get any cleaner than this Buddha bowl from the Minimalist Baker. Featuring spicy chickpeas, sweet potato, kale and a creamy tahini dressing, it's great for you and easy to make. A perfect side dish for a vegan Christmas dinner, this recipe is sure to be a hit.
See the full recipe here.
Sweet Recipes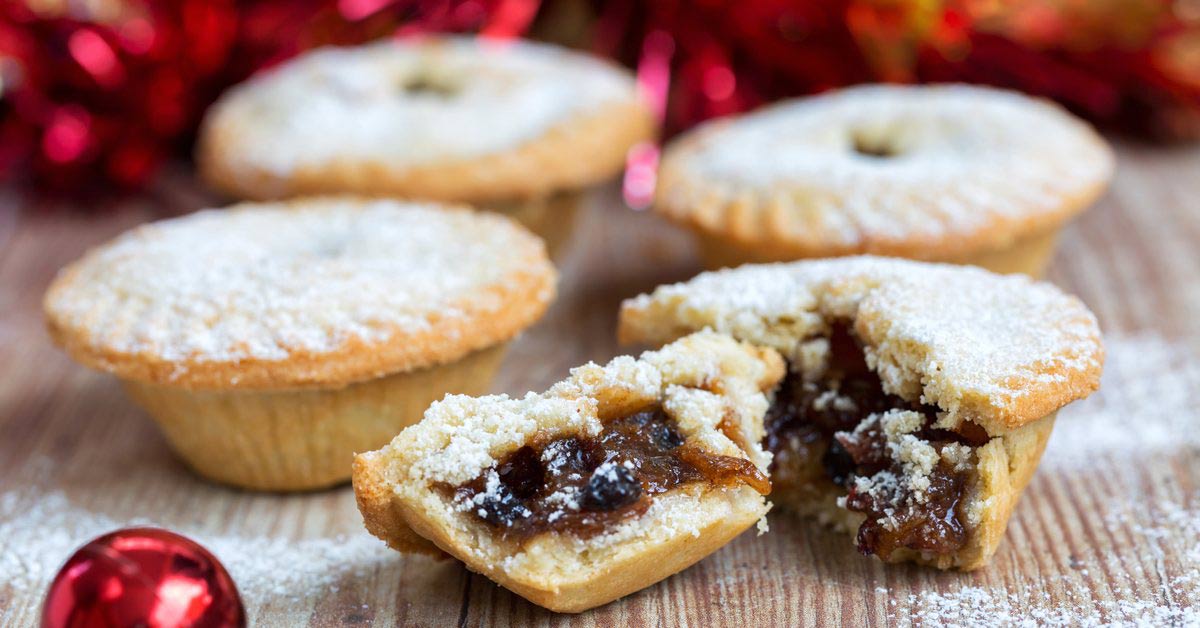 Christmas Morning Fruit with Ricotta and Mint
Before getting stuck into your presents, why not start the day by snacking on this fruity dish from That Sugar Movement? The protein from the ricotta levels up this recipe and the fresh mint is an ideal palette cleanser to freshen up your tastebuds before Christmas lunch.
See the full recipe here.
Chia Fruit Mince Pies
After indulging in your Christmas dinner, it's time to break out the mince pies! This recipe from the Chia Co ticks all the healthy dessert boxes with the addition of chia seeds for added omega-3 fatty acids, protein, fibre, and it's vegan too!
See the full recipe here.
Vegan Fig and Custard Tart
Trying to stick with vegan meals this Christmas? Just because you're avoiding animal products doesn't mean you have to miss out on creamy Christmas custard. If you're looking for healthy Christmas treats, this vegan fig and custard tart recipe from Taste will satisfy all your cravings. The fresh figs with pistachios are an added element of luxury that will have everyone swooning.
See the full recipe here.
Poached Plums
If you're not a big dessert person, you may prefer to stick with just fruit after your main meal. Poached plums are a tasty accompaniment to any dessert table, and the added spice in this recipe from BBC Good Food will have your whole house smelling of Christmas in no time.
See the full recipe here.
That's Christmas breakfast, lunch and dinner sorted! No matter which recipes you end up making, we wish you safe and happy holidays, packed to the brim with healthy Christmas treats.
You can find out more tips on nutrition on our blog.