If weightlifting is an integral part of your regular workout routine, you might be worried that pregnancy will put an end to your gains. But with the right precautionary measures, lifting weights while pregnant can be perfectly safe in moderation.
In fact, strength training and lifting during pregnancy can be beneficial. It strengthens your body to help it overcome those bump-growing pains and get through the rigours of labour. Plus, it'll help prepare your arms for all the baby-carrying and stroller pushing you'll soon be doing!
Here are some top tips to apply to your strength training during each trimester.
First Trimester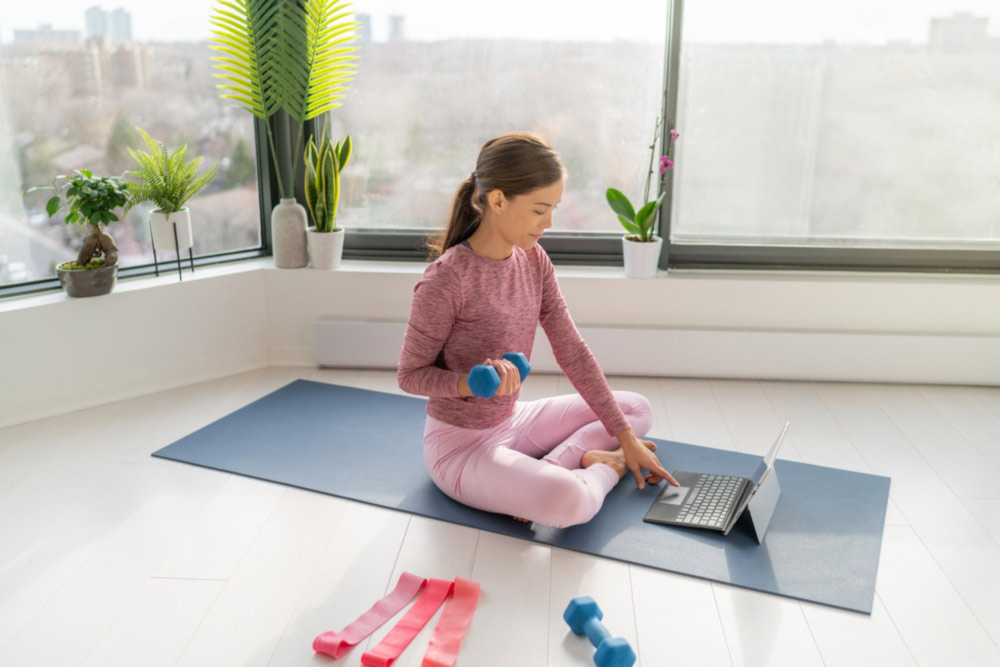 Pregnancy isn't a disability. It doesn't prevent you from doing all the exercise you love – especially during your first trimester.
With that said, it's important to note that these 9 months are not the time to be aiming to beat your personal bests when it comes to reps or weights. This is a time to maintain your regular exercise regime – perhaps with some small tweaks to reduce the difficulty.
Upgrading to a more intense workout will only add unnecessary stress to your body at a time when it's already going through significant change, so stick to what you're already comfortable doing. For example, if you were only lifting light weights before, heavy lifting while pregnant (even in your first trimester) isn't a great idea.
Top tip: Heavy lifting and pregnancy are only a good match IF you already lift heavy weights as part of your regular exercise routine.
Second Trimester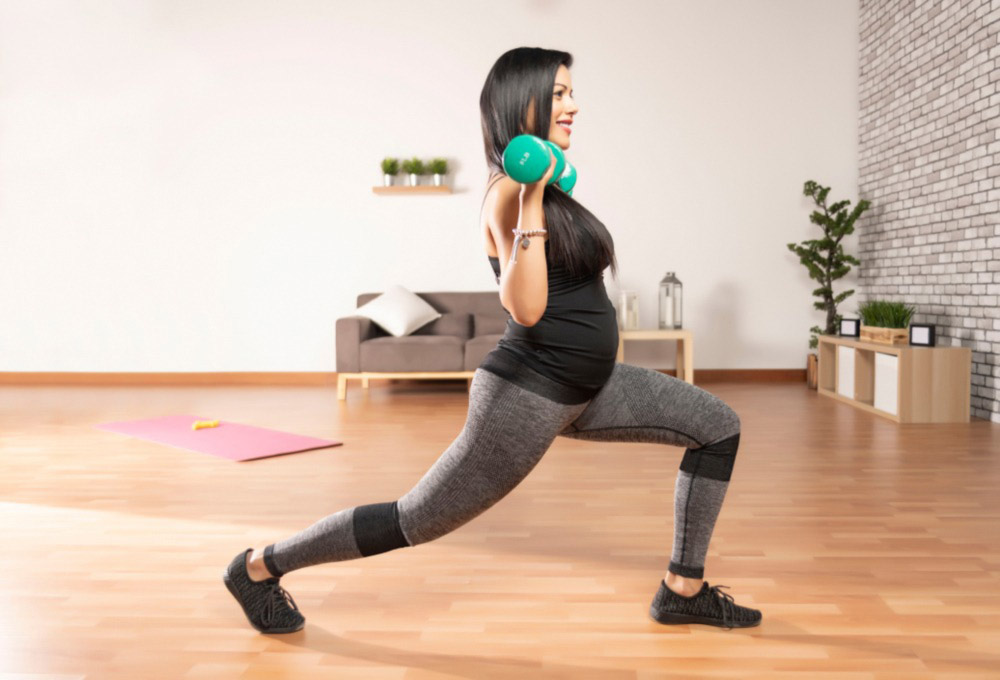 After your first 12 weeks, there are a few exercises you should try to avoid. Any movements that involve lifting weights while lying on your back are particularly risky, as the baby's weight could press against one of your major blood vessels.
Other exercises and sports to put on hold from your second trimester onwards include:
CrossFit and other weighted circuit routines

Deadlifts, upright rows, and any other exercises where a bar might impact your baby bump

Contact sports

Group fitness classes with an instructor who isn't trained to guide pregnant women

Abdominal rotation machines.
How Much Weight Can a Pregnant Woman Lift in the Second Trimester?
Unfortunately, there's no definite maximum or minimum we can suggest – every woman is different. As a rule, you shouldn't aim to increase your weights during pregnancy. Keep within your existing comfort zone or consider reducing your weights to decrease the risk of over-exerting yourself.
Top tip: Take care when exercising with free weights. A glancing blow to your body is painful at the best of times, but accidentally hitting your baby bump could be detrimental to your health and the foetus.
Third Trimester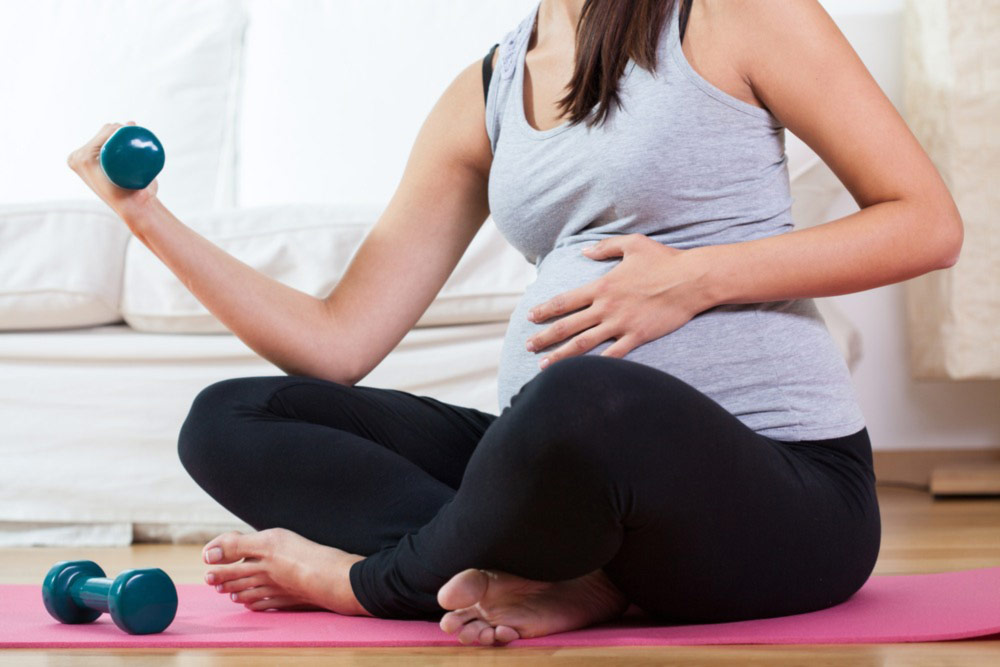 The same precautions and changes from your second trimester should be carried through to your final 12 weeks. You may also need or want to further reduce the intensity of your training sessions. Most gym instructors and group exercise leaders will guess you're pregnant at this stage, but it doesn't hurt to double check so they can modify their instructions to suit your condition.
You should generally get some tailored advice from your personal trainer or gym instructor about adjusting your regular routine to be safer and more comfortable. You may also want to reduce or avoid any exercises that involve lifting weights above your head during this trimester.
Are you an aspiring personal trainer? Our SIS40215 Certificate IV in Fitness will equip you with the skills to help clients across all ages and fitness levels, including pregnant women.
So, no, you don't need to give up lifting when pregnant. Just modify and moderate your workout routines to keep your baby and yourself safe while exercising. For more tips on keeping fit while expecting, check out these pregnancy exercises for active mums.
Interested in starting a career in fitness? Talk to one of our Career Advisors to discover our health and fitness courses. Call 1300 616 180 today.