Pregnancy Exercises for Active Mums
Gone are the days when pregnancy meant putting your feet up for 9 months; today, research overwhelmingly shows that light exercising while pregnant is not only better for a healthy gestation, but it also aids post-partum recovery and supports better mental health.
While consulting a doctor should always be the first port of call for any expectant mother, once given the all clear, these easy but effective pregnancy exercises can be employed by any healthy mum-to-be for a well-rounded program to take you from the first trimester to birth and beyond.  
Walking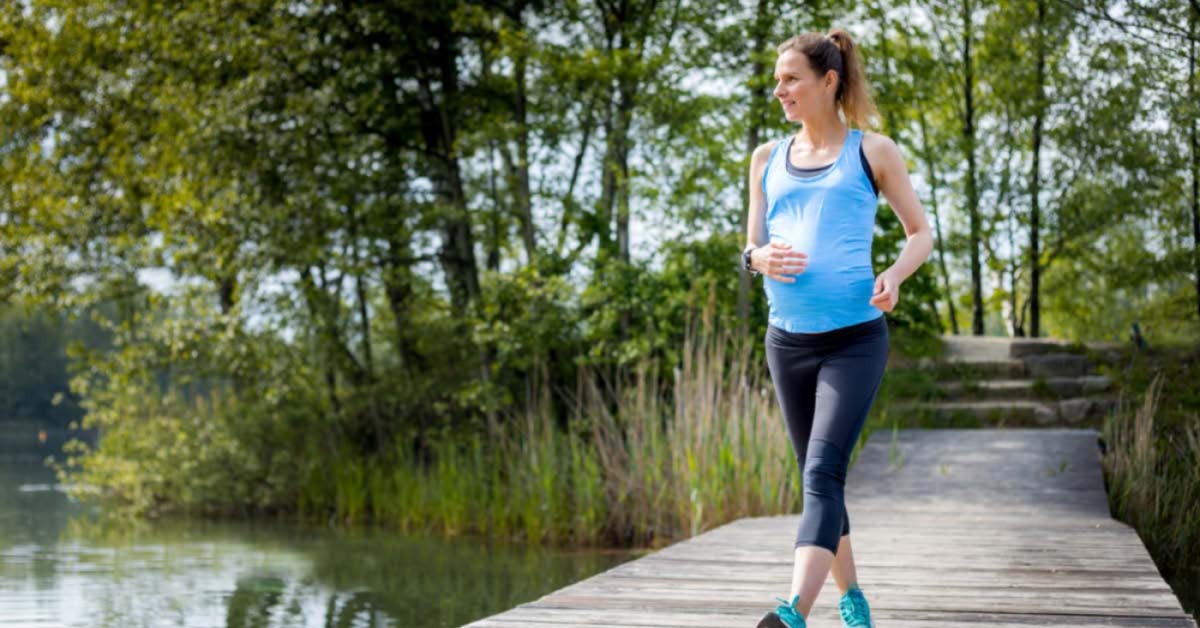 During the early days of pregnancy, many expectant mothers are hesitant to engage in any pregnancy workouts that might put too much strain on the body in its fragile state, and rightly so. The first trimester is the most precarious, so exercising mindfully is of the utmost importance.
Therefore, one of the most basic movement functions is also one of the safest exercises for pregnant women – moderately brisk walking. Simply getting up and moving several times a week affords many benefits during pregnancy, including lowering the risk of gestational diabetes, reducing weight gain, and aiding better sleep and digestion.
While the average person is advised to walk in excess of 10,000 steps per day, pregnant women in good health should aim for 6,000 steps in their daily pregnancy exercise routine – but do make sure the pace is moderate rather than too brisk. You should be able to hold a regular conversation without any trouble.
Jogging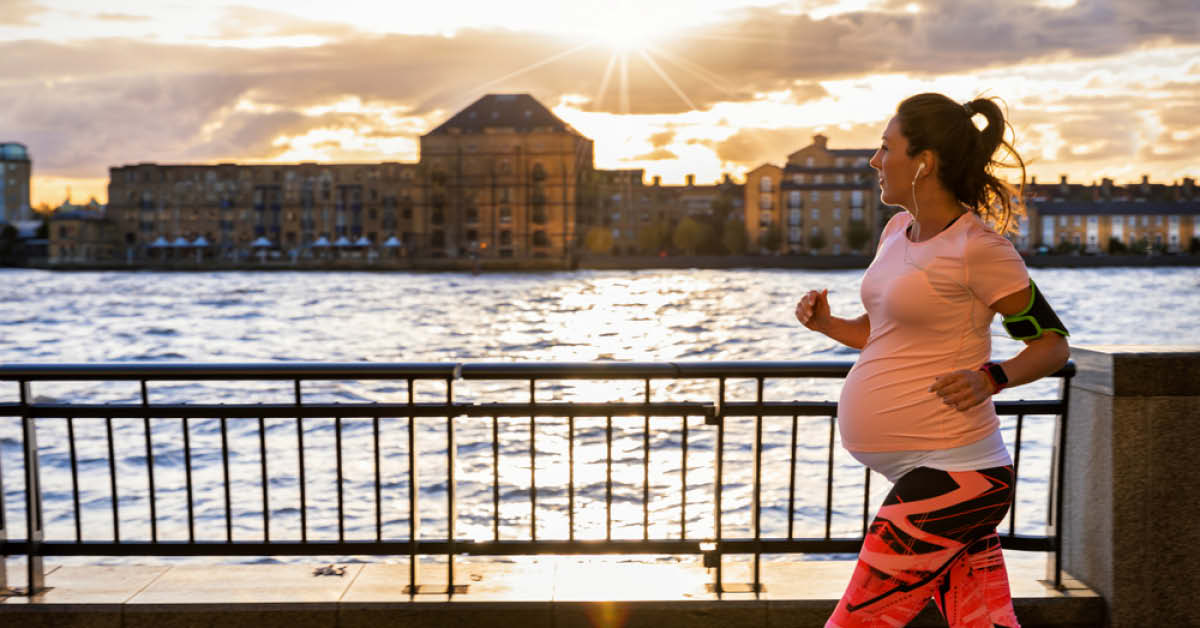 For those expectant mothers going into their pregnancy with a fairly good baseline of fitness, or those who have already experienced runners, jogging can be a safe exercise during pregnancy. Provided it's an activity you already partake in regularly (not something you've decided to take up after falling pregnant), jogging is a great way to maintain fitness throughout pregnancy, with just a few minor tweaks required.
Watch your pace – breathlessness is not advised as it can starve the foetus of oxygen, so slow right down and take it very easy.

Invest in good shoes and possibly a belly support band – comfort and support are key.

Know your route ­– rest stops, bathroom breaks places to ask for assistance if you need it. You can never be too prepared in case of an emergency.

Stay hydrated – especially in warmer weather.
Swimming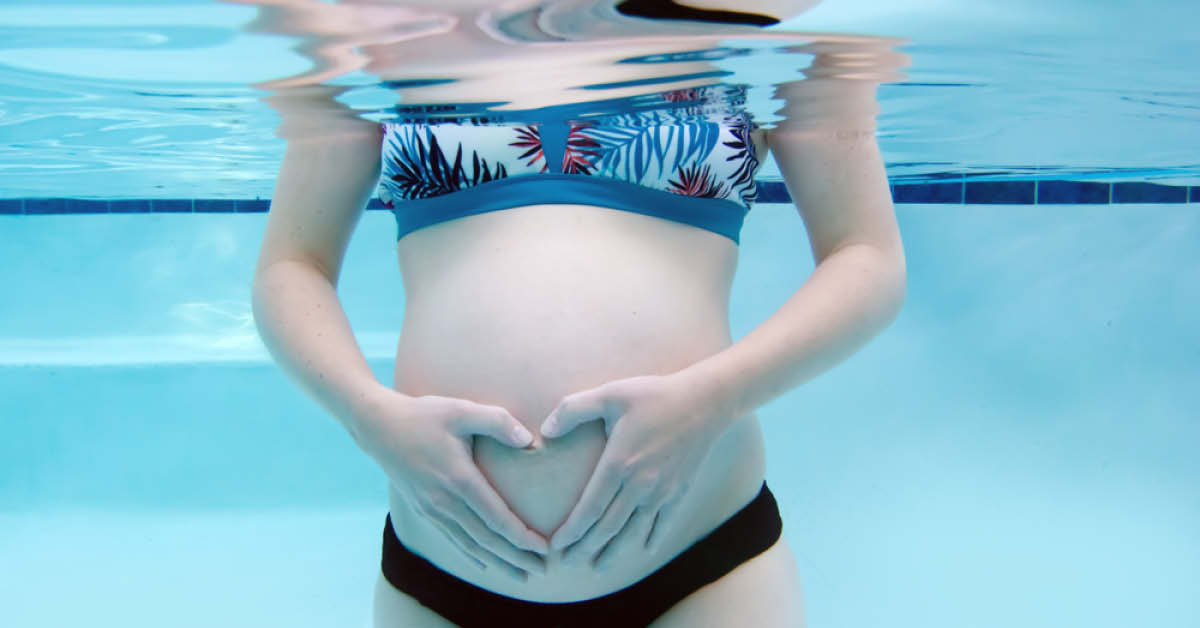 There are few things more relaxing during a long and heavy summer pregnancy than bobbing along in the sea or in a swimming pool, so if you find yourself too hot and bothered for land-based pregnancy exercises, swimming might be just what the doctor ordered (but make sure you check with him/her first!).
Particularly good for late pregnancy exercise, swimming supports the additional weight your body is carrying while also offering relief from other pregnancy ailments like sciatica, morning sickness, and ankle swelling.
Like jogging, safely engaging in swimming as a pregnancy workout involves a little bit of preparation and precaution. Make sure:
The water source is safe and free from any nasties

You take care when walking to and from the pool or water source as your pregnancy weight can make you unbalanced and prone to slipping, especially when you're wet

You watch your pace, breathing regularly and deeply

You stay hydrated

A lifeguard or other people are nearby in case you get into any trouble.
Pilates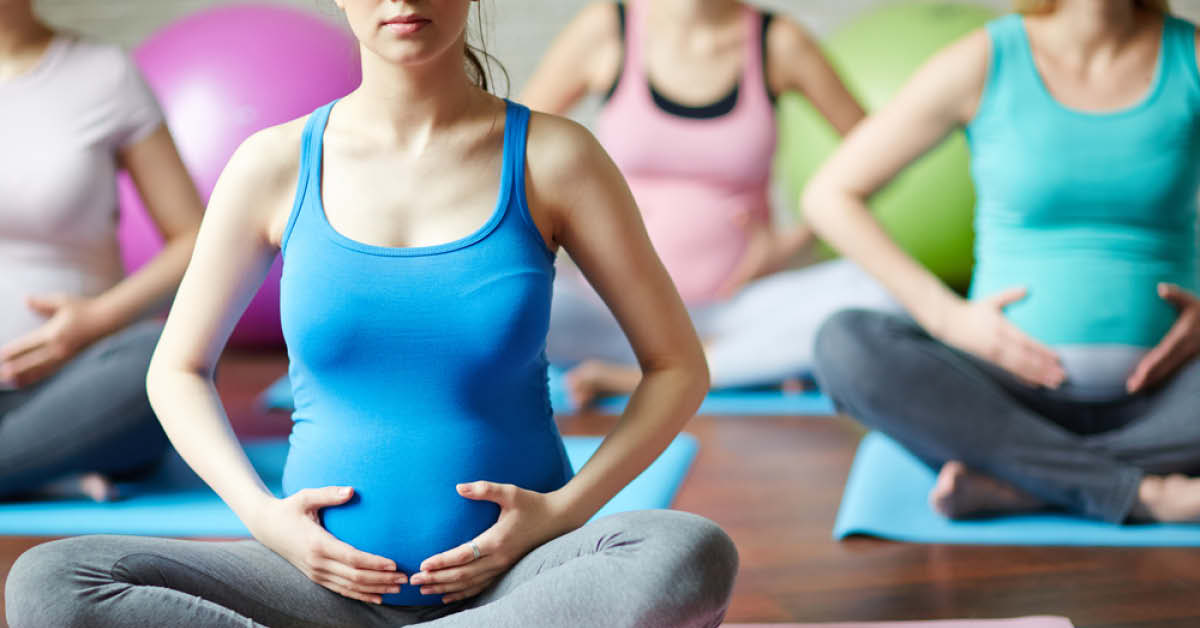 When it comes to improving your core, few exercises are as effective as Pilates, and this is especially true for pregnant women for whom core strength is essential though harder to maintain as pregnancy progresses.
As you move through the trimesters, several key movements require modification, but overall Pilates is an excellent discipline for both pre-pregnancy preparation as well as for exercising while pregnant. Chest lifts, roll-ups, criss-crosses, swimmers and anything on a flat back might be off the table, but there are always pregnancy-friendly modifications that any well-trained practitioner can suggest.
Aerobics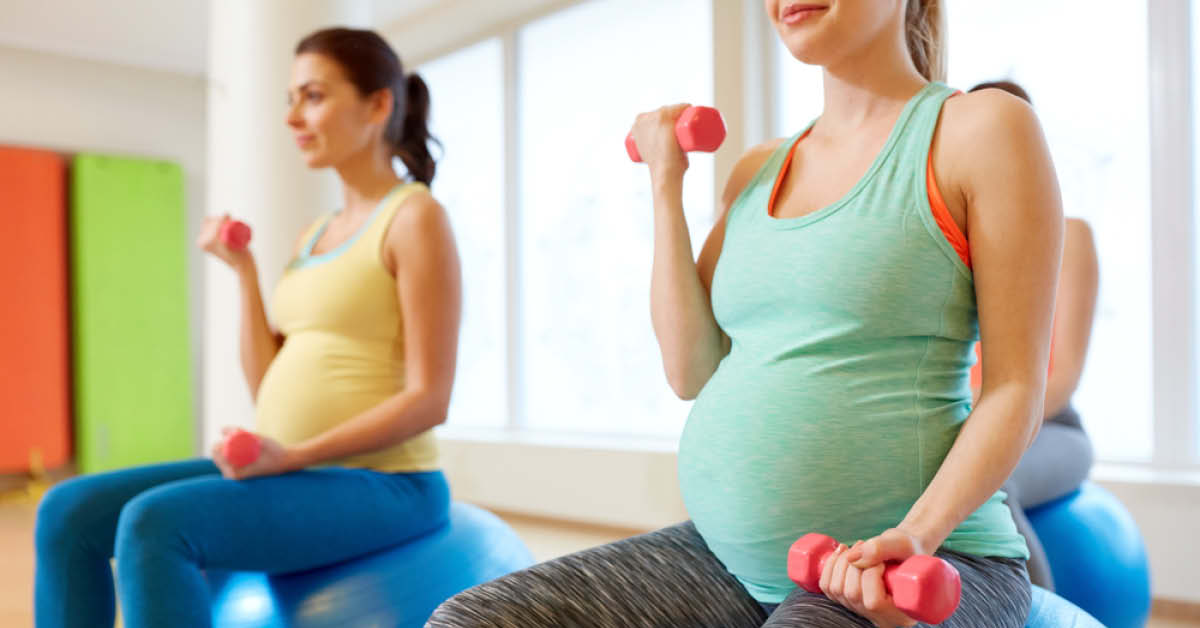 The word aerobics might conjure images of high intensity and even higher cut leotards, but there are ways to make aerobics exercises lower impact and more suitable for pregnancy workouts. Firstly, make sure your instructor knows your condition so they can help suggest safer options throughout the class. As well as that, always take it slowly at first, keep one foot on the floor, and swap out the step-up for a regular on-the-floor option.
And remember, the most important rule for pregnancy exercise is to go at your own pace. Listen to your body and do what feels right for you, and you can enjoy a healthy, happy and active pregnancy – and hopefully an improved post-partum recovery to boot.