Humans need exercise to stay healthy, and so do dogs. So why not knock two chores off your to-do list by getting both your hearts pumping at the same time?
Exercising during your daily dog walk might seem like a match made in heaven, but in reality, it requires a bit of planning – especially if you want to get a proper workout in without putting too much strain on your canine companion. Here's a quick guide on exercising with dogs to help you enjoy an active outing with your furry best friend.
Running with Your Dog

Let's start simple: walking, jogging, or running.
Dogs were born to run, and they highly enjoy it. Regularly taking your dog for a run will keep them (and you!) healthy in a variety of ways: weight management, muscle development, cardio health, and even mental wellbeing.
Your dog will likely be capable of keeping up with whatever pace you set. However, depending on the distance you intend to travel, you may want to stick to a mild speed (at least at first, when you're still gauging your dog's stamina). As a rule, most dogs won't cope with running more than 40-55km per week. However, consider your dog's breed, age, size, coat heaviness and personality when deciding on a benchmark to aim for – every dog will have its own limits.
Here are some general tips from Whole Dog Journal to consider before starting a running dog workout routine:
Run the idea past your vet first

Make sure your dog is old enough that its bone growth plates have closed (1-1.5 years for most breeds)

Build up the intensity gradually (e.g. switching between walking and jogging, doing alternate days before trying consecutive days)

Look out for signs of exhaustion (e.g. excessive panting, lagging behind) – the signals can be subtle at first, as your dog's enthusiasm and devotion may drive him/her to run longer than is comfortable

Try to run in the evening or early morning during summer, as heatstroke and hot pavements are real concerns for dogs.
Exercising in the Park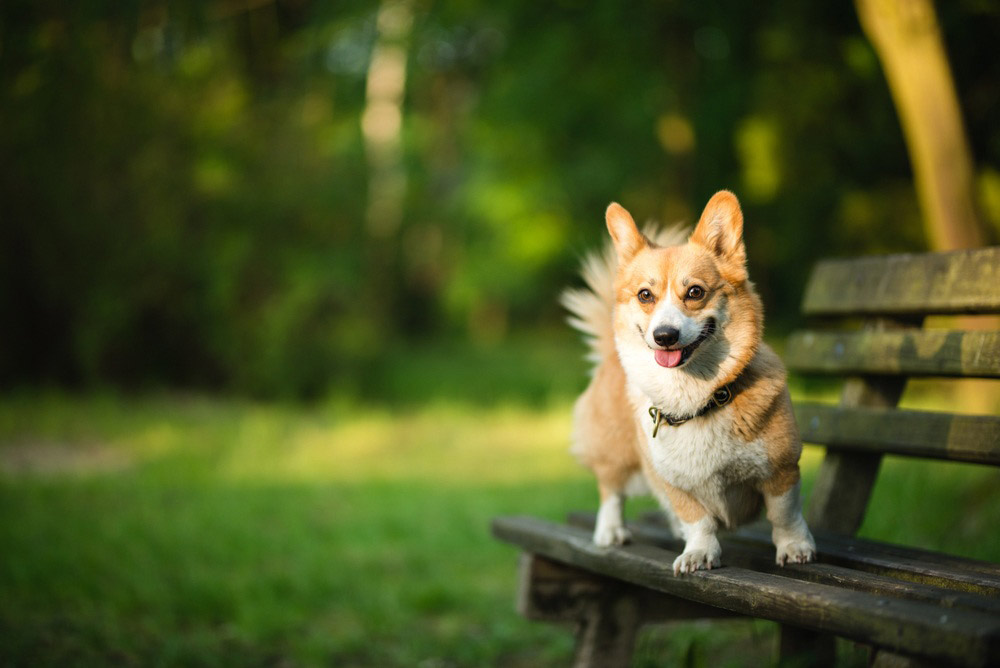 Exercising outside can be beneficial for you, and your dog will love spending time in the outdoors – whether that's with a leash hooked around a tree or roaming free in your local dog park. Here are some simple exercises you can do outside with no equipment while your pup plays with their friends or basks in the sunshine:
Push-ups

Sit-ups

Squats

Sprints and side shuffles

Lunges and planks

Burpees

Tricep dips

Bicycle kicks and flutter kicks.
If you prefer to keep both you and your dog active during your time in the park, consider a variation of fetch. Rather than standing still while your pooch does all the running, pick two or three spots in the field and attempt to sprint between them each time you throw the ball or stick. See if you can always get to your new position before your dog gets back to you! Alternatively, see how many push-ups, squats, or burpees you can fit in between throws.
Exercising with Dogs Indoors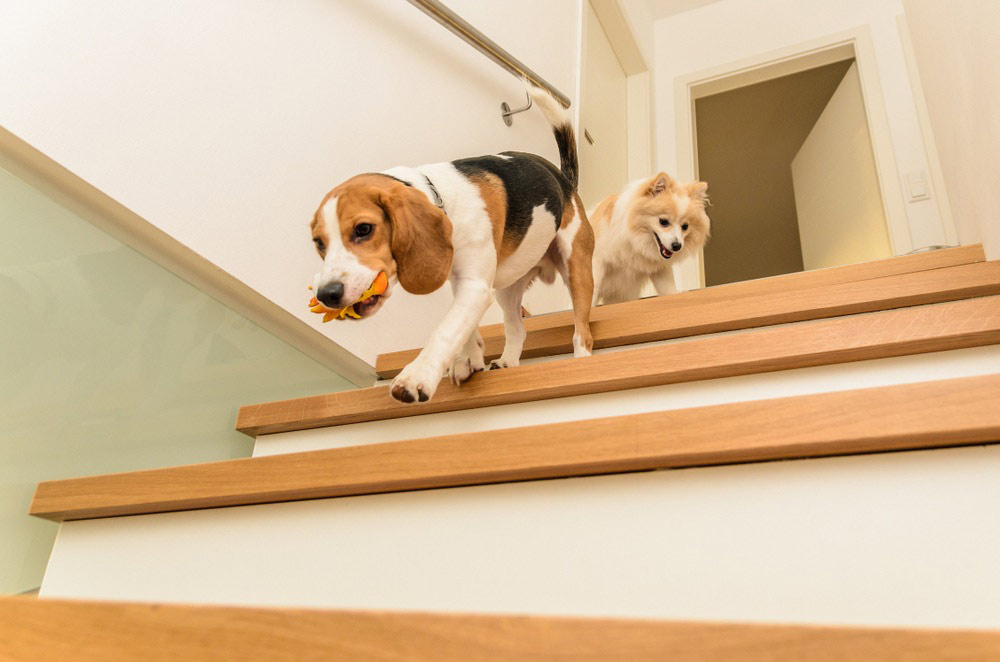 Sometimes heading out for a doggy workout isn't an option. Luckily, there are plenty of easy exercises you can do with your dog indoors. Try these ideas from Petcube:
Running up and down stairs

Playing hide and seek with treats (or yourself)

Tug of war with a favourite toy

Indoor swimming, holding your doggo just above the bathtub

Setting up an indoor obstacle course.
With some creative ideas and a bit of foresight, you'll be able to implement a workout routine that's fun and achievable for you and your four-legged friend.
Did you know that having a dog is one of the 5 easiest ways to get in 30 minutes of exercise each day? Check out the other 4 here.