Why study in a Virtual Classroom? 
Studying fitness online is an awesome way to earn your qualification. You get to work towards your career goals and live life how you want in the meantime. 
Online study makes it easier to work a part-time job, and you have more control as to when you can spend those precious moments with your loved ones. But those advantages may come with certain drawbacks for some. 
The idea of total self-guided studying can definitely be a little bit daunting for many people. But don't worry – this is where the Virtual Classroom steps in. 
Read on as we explain what a Virtual Classroom is, how it can boost your educational experience and whether it's the right learning style for you.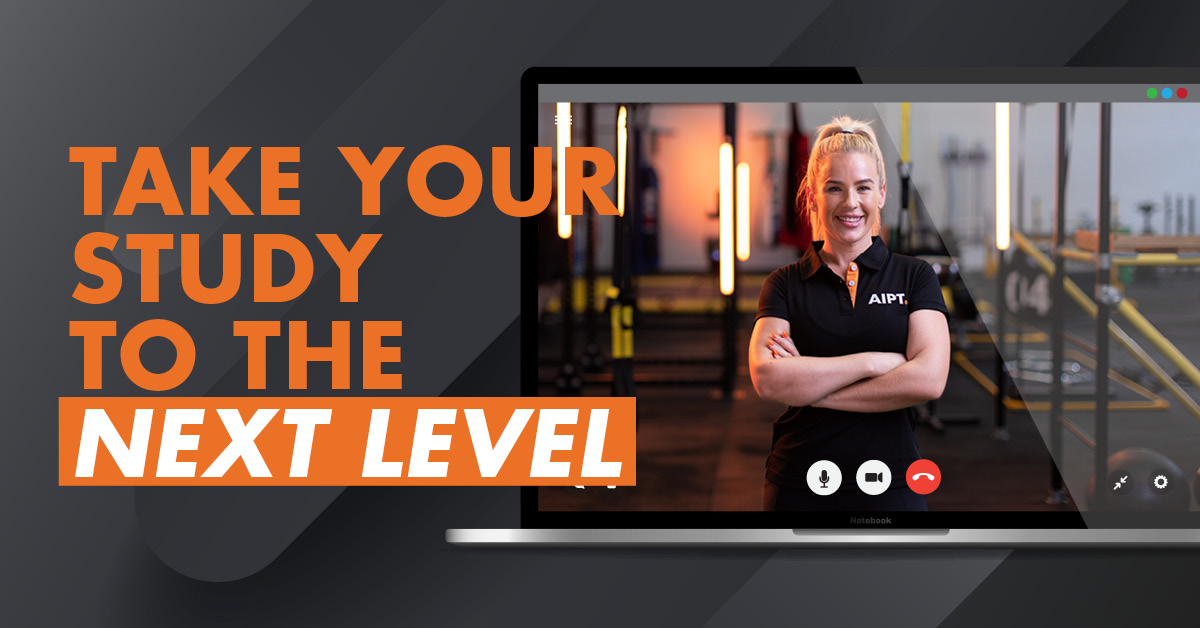 How studying Personal Training online works
Before we go into what Virtual Classrooms are, first we'll give you a quick rundown on how online study usually works at AIPT.  
Our fitness courses are separated into two components: online theory, and practical learning.
Practical learning:
The part where you learn hands-on skills with a qualified Personal Trainer in a real gym environment. You can choose between several delivery options: 
Campus Club – group-based learning at an AIPT campus near you. 

1-to-1 Flexible Mentor – you'll be matched with a qualified Personal Trainer for one-on-one learning. 

Mentor of Your Choice – if you already know a Personal Trainer, we may approve them as your mentor. 
Online theory:
The knowledge that goes with it. Traditionally you might study your theory in a classroom, like at school or university. 
But with AIPT you read, watch and learn your content online through a Learning Management System, My eCampus. This is the website where you can find all your materials for the whole course, your assignment instructions and where to upload them when you're finished. There, you'll also find all other essential information, like contact details for student support, for example. 
Throughout your fitness course, you'll go through each module at your own pace, picking up essential information as you go along. There are also Specialists and Technical Advisors on stand-by to answer questions, provide coaching sessions, and guide you through your course whenever you need an extra helping hand.  
For a lot of people, this kind of solo e-learning might work perfectly already. But the option of Virtual Classrooms is now there to provide that extra boost to motivation and engagement if you want it.
What are Virtual Classrooms? 
Technology is always evolving, and the term 'Virtual Classroom' has become more popular throughout the education and training sector in the last few years. But just what is a Virtual Classroom, and how does it totally transform the experience of solo e-learning?
When we speak about Virtual Classrooms, we're really referring to a type of video conferencing, or group video call. In a Virtual Classroom, you'll join a live tutorial with your teacher and fellow students.
In AIPT's Virtual Classrooms, you'll engage in your course content through presentations and discussions, as well as talking through assessments or anything else that you're unsure about in real time with a qualified trainer. 
Online classrooms are able to replicate the experience of being in a real classroom. They bring a whole new level of interaction to distance education while keeping all the benefits of studying from home. 
Benefits of a Virtual Classroom
There are loads of benefits to learning in a Virtual Classroom with AIPT. Here's how they could make a massive difference to your study experience. 
Stay engaged with live interaction 
Virtual Classrooms are a highly interactive and dynamic alternative to solo e-learning. You'll have a qualified Trainer and Assessor to walk you through the content, lead discussion and collaboration, and explain what you need to know – all helping you stay switched on and focused on the task at hand. 
Stay motivated in a group environment
Studying online doesn't need to feel isolating! Your teacher has been where you are now, and your classmates are going through all the same ups and downs too. While there are opportunities to take part in discussions on the learning platform through solo e-learning, for some, real-time interaction is the key. 
In a Virtual Classroom, you have more opportunities to connect over your experiences with the coursework and your overall journey to becoming a fitness professional. Having that set time to meet every week will give you that reassuring sense of community you might be looking for.
Build rapport with your teachers 
At AIPT, whether or not you choose to attend a Virtual Classroom, you'll always be guided by a qualified Trainer and Assessor.
But Virtual Classrooms allow you to build stronger rapport with your teacher on a regular basis, which could help you feel more comfortable reaching out for their expert advice throughout your course. 
Ask questions in real-time 
Ever had an important question, only to watch it float away before you got the chance to write it down? It can be a frustrating experience if note-taking isn't your strongest suit. The interactive nature of Virtual Classrooms means you can voice your questions as they come up throughout the tutorial and get the answers you need right there and then. 
Overcome hurdles and stay on track 
Virtual Classrooms provide a slightly more structured way to learn, especially for those who need external influence to motivate them. Through routine contact with teachers and peers, you'll likely feel more driven to tackle any problems you come up against and reach out when you need help.
Virtual Classrooms at AIPT are also focused around modules that frequently cause roadblocks for our students, to give all the support we can where students need it most.
You'll also be regularly reminded of coursework and assessments too – an extra influence that will help propel you straight towards graduation (and a rewarding fitness career!) 
Session times for everyone 
Sessions at AIPT run off-peak to help you balance your work and life commitments. And classes are offered to all students studying the Certificate III or IV in Fitness regardless of your chosen delivery mode, whether that's Campus Club, 1-to-1 Flexible Mentor, or Mentor of Your Choice.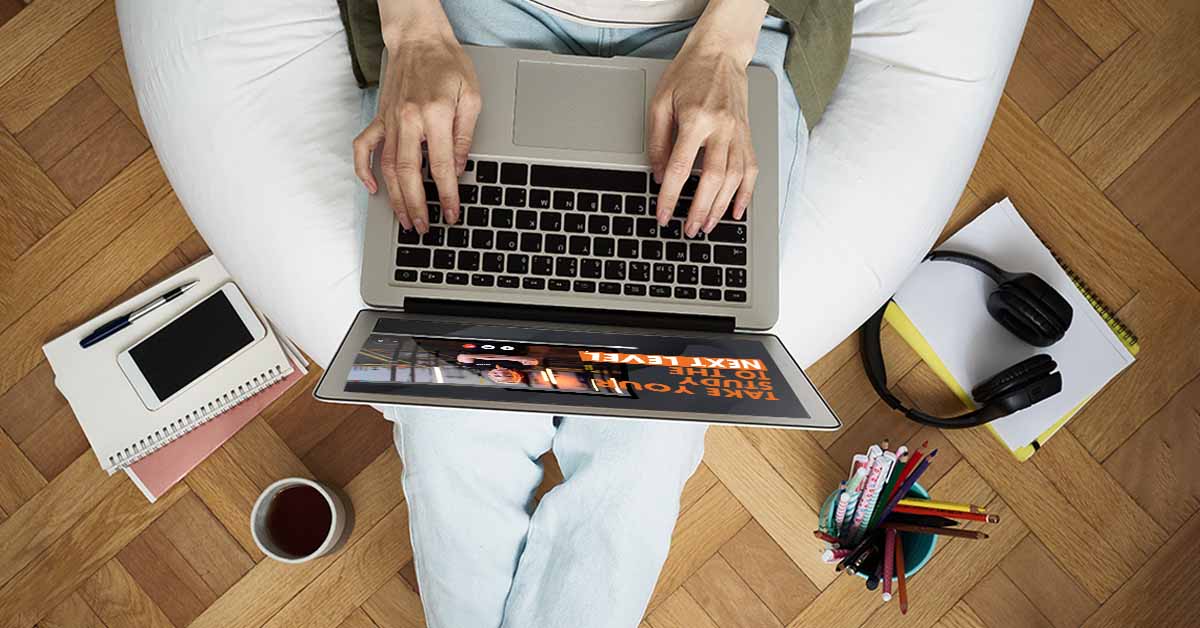 How Virtual Classrooms work 
Once you're enrolled in a fitness course with AIPT, you'll have the opportunity to join one of our Virtual Classrooms almost immediately. Sessions run three times per week on a rolling fortnightly basis, and they're super easy to participate in. 
When enrolled as an AIPT student, you'll be sent an email with the schedule and links to book your preferred session time. 
Once you've registered, you'll receive a follow-up confirmation email that includes a calendar reminder and a link to join your booked session. 
When it's time, join the Virtual Classroom – each session covers the content of specific units within the Certificate III or IV in Fitness. All classes are hosted by an AIPT Trainer and Assessor and an AIPT Moderator, with supporting visuals and an opportunity to ask lots of questions. 
What do you need for a Virtual Classroom?  
Don't worry, it's got virtual in the name, but you definitely won't be needing a VR headset! All you'll need to take part in your virtual lessons is a computer with a working webcam, or even a smartphone can do the job nicely if your computer doesn't have an in-built camera. 
It's also a great idea to come to your classes prepared like you would any other class – a notepad and pen, or a note-taking app, will ensure you remember all the valuable information you squeeze out of your tutorials. 
Are Virtual Classrooms right for you? 
Everyone has unique personalities and learning styles, and at AIPT we think it shouldn't stop you from achieving your dream career in fitness. 
If you feel you do better learning in a group setting, where you have more interaction and the ability to voice your ideas or questions out loud, Virtual Classrooms could be perfect for you. 
But if self-directed learning is your thing, going it solo is still a fantastic option. Whatever fits you best, AIPT is here to help you get your fitness career off to a head start. 
Is it time to go after your fitness career dreams? Discover your course options here or book a free consultation with one of our friendly Careers Advisors today!