One of the reasons behind the rise of fitness is the rise of Personal Trainers.
A lot of people out there don't know how exactly to get fit, nor have the slightest inclination to find out. So they pay a Personal Trainer to bring all the knowledge to them.
Likewise, a lot of people are simply too busy to get to a gym, so they pay to bring the 'gym' into their homes.
Let's not forget all those proactive businesses now providing fitness sessions as a regular staff perk to keep everyone healthy and on their toes.
Is being a Personal Trainer a good job?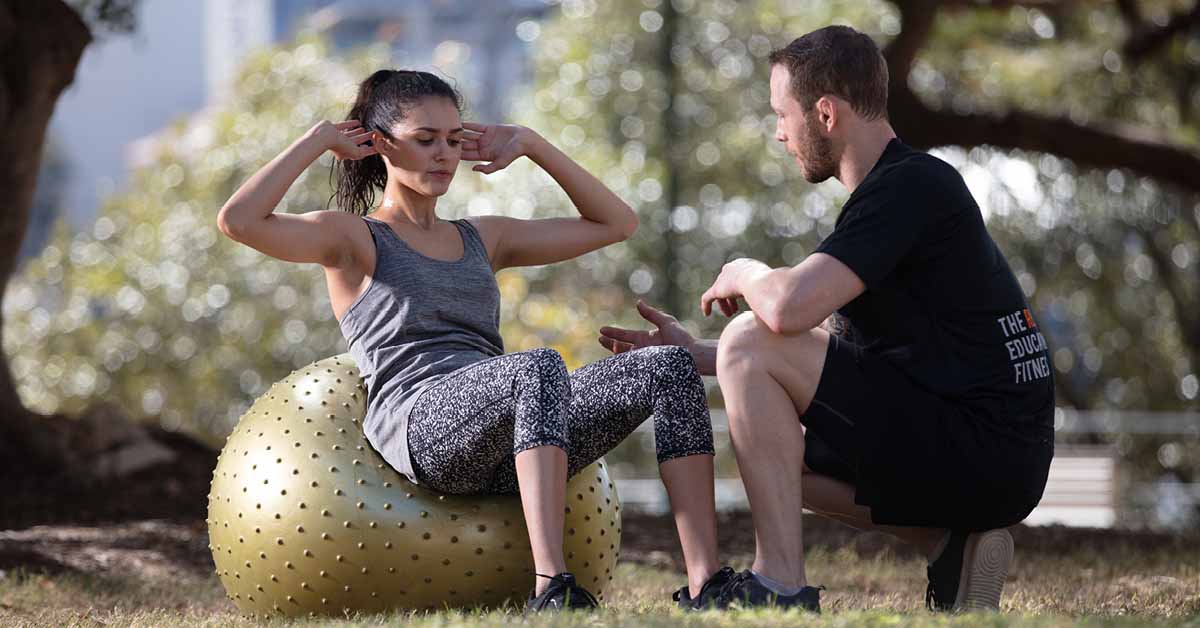 Do you love getting fit? And do you like the idea of being paid extremely well to stay fit? If you answered yes to both, then no question about it. You set your own hours, choose your clients and the type of training you want.
How to get a job as a Personal Trainer
To qualify, you first need a Certificate III in Fitness which provides all your fundamental training and fitness knowledge. Once that's done, you progress to a Certificate IV in Fitness.
Best of all, most of your theory can be done online if you so choose. You study in your own time and at your own pace. Once you complete all your course work, you then go forth and do your practical training.
Make sure you stay on top of fitness trends
Once you've made the grade, you face the challenge of finding clients. For a start, that means networking with as many industry movers and shakers as you can. It means associating yourself with reputable fitness centres so you have a daily array of potential walk-in clients.
And it means staying right up to date with all the latest and greatest developments in the fitness world. The more you are perceived as an innovator, the faster your reputation will grow.
Equip yourself with everything you need to begin your future in fitness with AIPT's nationally recognised courses in Fitness and Personal Training. Call 1300 616 180 today!