So you're ready to get seriously qualified in fitness?
Well, here's what you can do once you've got your certificate.
New jobs are being created at a far faster rate than in many other industries. Earnings are going up and the demand for the skills you'll get from a Certificate IV in Fitness is rapidly increasing.
It's a great time to get into fitness. However, to get ahead, you're going to need the right qualifications. A Certificate III in Sport and Recreation or a Certificate IV in Fitness can get you a long way in the world of fitness. If you're prepared to get qualified, work hard and sell yourself, you can position yourself perfectly for a successful career in the fitness industry.
So, what exactly can you do with a Certificate IV in Fitness?
Here are just a few career options that will open up for you once you're fully qualified.
Become a Gym Instructor
There is a huge demand for gym instructors. As the Australian population grows and people become ever more sedentary in their day-to-day lives, an outlet for professional fitness training becomes even more important.
Public awareness of the importance of fitness and its significant relation to overall health is rapidly increasing. More than ever before, people are joining gyms, attending classes, and looking for help with their fitness plans.
As a gym instructor, you'll have the opportunity to provide valuable advice and assistance to people during their workouts. You'll conduct fitness assessments and design fitness programs to help clients achieve their goals. From weights to machines and training equipment, you'll have the knowledge to provide guidance on form and technique to help people exercise safely and get the most out of their workouts.
Working as a gym instructor can be incredibly rewarding. You will be able to make a genuine contribution to the health and happiness of the people you work with, while also maintaining a safe gym environment for everyone to enjoy their workouts.
A Certificate IV in Fitness can put you on the path to becoming a Gym Instructor. As more people get qualified, obtaining a Certificate IV can certainly help you stand out from the competition when it comes to job hunting. Getting a Certificate III in Fitness is another option if this career path interests you.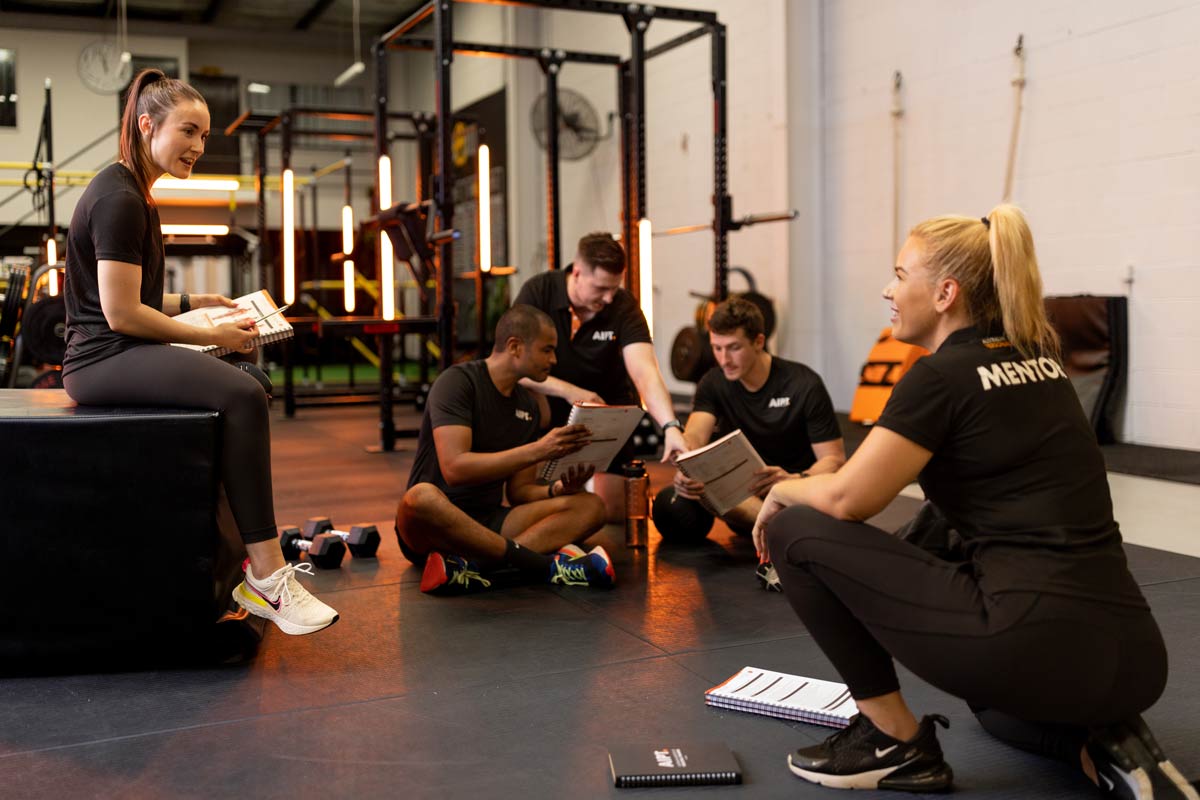 Personal Training Business
A Certificate IV in Fitness is a fantastic start to a personal training career. It gives you the right skills to educate people in a range of fitness disciplines and provides you with a  broad range of abilities and knowledge you can use throughout your career.
A Certificate IV in fitness is the minimum qualification required to work as a personal trainer. It provides you with important knowledge in the areas of client health, fitness assessment and specialised exercise programs. Furthermore, it will vastly improve your abilities regarding fitness planning and the legalities of training people.
Perhaps one of the most important aspects of the Certificate IV in Fitness is the insight it provides into motivational psychology. This will not only give you the skills you need to bring out the best in your clients, but it will also help you retain them and acquire new ones far more easily.
Of course, building a successful personal training business isn't easy. The Certificate IV in Fitness is just the first step, an absolute minimum to get you through the door. From there, you'll need to attract clients, which involves marketing yourself and employing some serious sales abilities. However, with the Certificate IV in Fitness, you'll have a fantastic grasp of the fundamentals required to get yourself out there and start making a difference.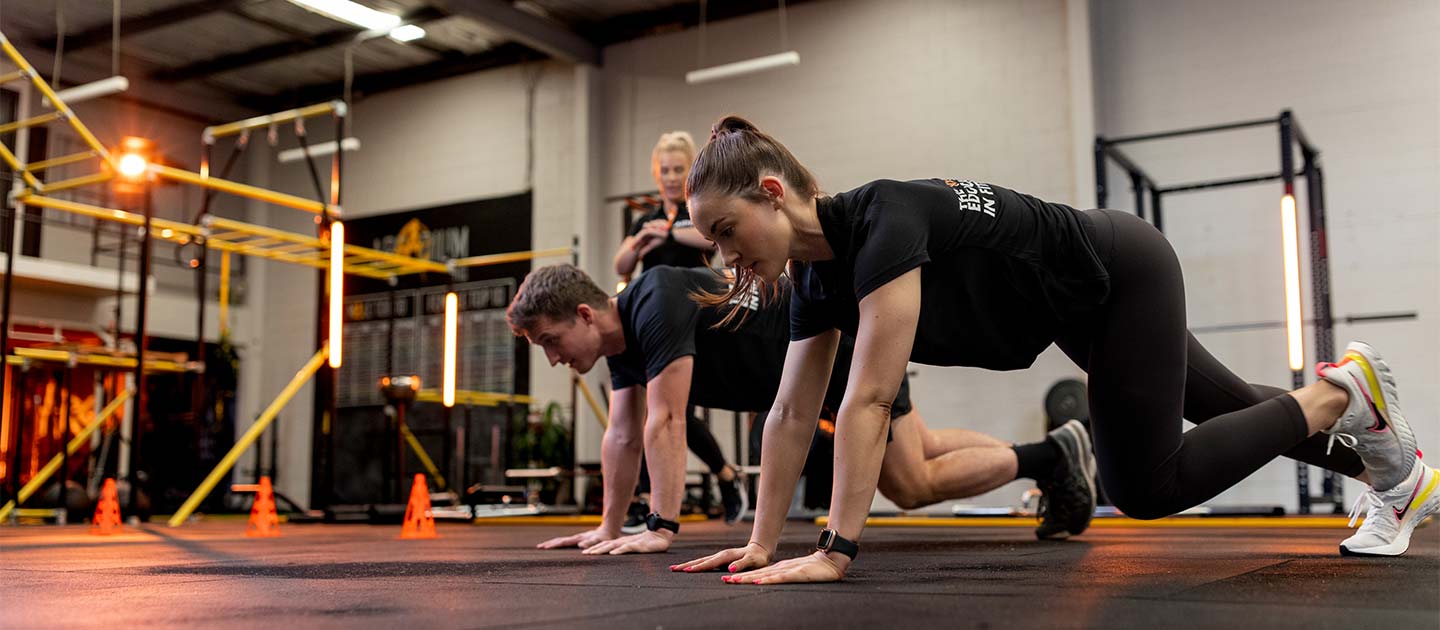 Work in Exercise Science
A deep knowledge of exercise science is critical for anyone aiming to be successful in the fitness industry. You need to understand the fundamentals behind basic exercise techniques, fitness instruction, program design and the provision of accurate advice.
All personal trainers require an education in exercise science and how it applies to fitness programming, something that's covered during your study to obtain a Certificate IV in Fitness. Working in any industry that employs the principles of exercise science requires you to be knowledgeable and alert to the needs of your clients and changing information surrounding the field.
With a Certificate IV in Fitness, you will have a good foundation of the basic principles of exercise science and how it applies to the ongoing development of your clients' fitness and health. Having a good knowledge base in this area will open further doors for you later in your career, particularly if working as a personal trainer doesn't appeal to you.
Host Group Fitness Classes
Most mid-sized and large gyms offer group fitness classes to their clients. This is a great way for gym-goers to get a solid workout while also socialising with others. They can also be incredibly challenging and flexible, allowing people of varying fitness levels to participate.
With a Certificate IV in Fitness, you'll be qualified to host group fitness classes. These can include Pilates, spin classes, boxing, and a range of interval training. Hosting group fitness classes can give you extensive insight into a variety of exercise types, which you may be able to apply later in your career.
If this specific line of work interests you, you can also look into obtaining a Certificate III in Fitness.
The Certificate IV in Fitness is an excellent start to any fitness-related career. If becoming a personal trainer is your ultimate goal, then this is your starting point.
Get in touch with us to have a chat about your options. We'll help you plan out your career path and get where you want to be.